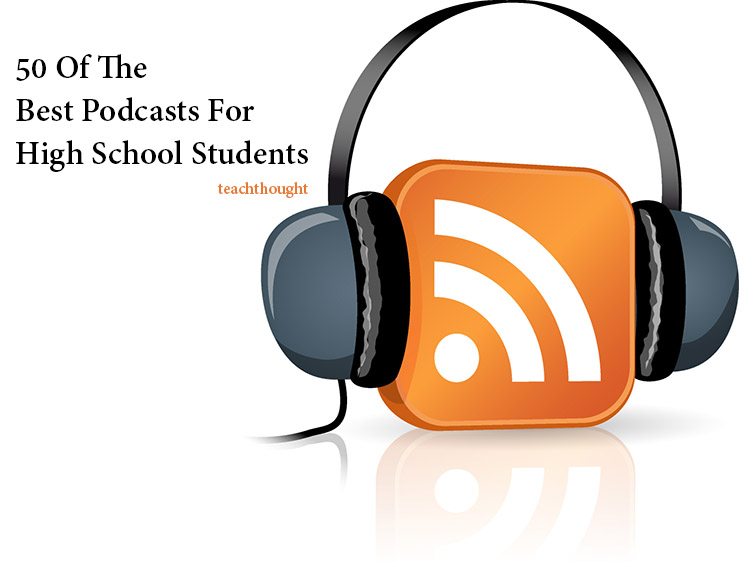 50 Of The Best Podcasts For High School Students
by Dennis Lee, StudyPug.com
High school is perhaps one of the biggest turning points of a person's life. Sure, there's still college after that, but not everyone gets the chance to move that stage forward. 
So while you're all in the stage where you go wonder what you really want to be like in the years to come, why not try listening to Podcasts to give yourself some insights about life. There are scores of podcasts that you could find all over the internet. Topics range from Academic Related stuff where you could be able to extend your knowledge in any particular class that you like, to inspirational ones which would give you some great things to think about how to live your life and how to enjoy what you have.
So here's a collection of 50 Podcasts that any high school student should listen to, categorized into the four general topics would help you focus on what you might choose to become in the years to come.
Academic Related Podcasts
Not everyone can be a History Buff, a Grammar Nazi, a Science Geek, or a Poetry enthusiast, but a person could try listening to one of these podcasts to have a bit more of new things learned from among every classes like Science, Math, English, History and Literature.
There are things that we can't just learn in a four walled classroom, which is why these podcasts could offer you more practical applications of the theories they discuss to you. Apart from that is you get to know more advance stuff that could help you appreciate learning these classes more.
General and Special Interest Podcasts
Everyone has their own sets of hobbies and interests. Some might be more of into arts (in all sorts of forms) or perhaps photography, or knitting and crocheting. Others might be interested in the latest innovations in technology. Others are superbly curious of how things work so they could make videos of it on YouTube. There are those out there who like stuff about Animals, the Universe, the Mind, Documentaries and Conspiracy Theories and so on and so forth.
So for the sake of having a lot of youngsters out there who are into several things, here's a list of podcasts for those various hobbies and interests.
Entrepreneurship
Isn't there a saying about starting up a business while you are young?
Whether you're into selling things for auction at eBay, or having garage sales on weekends, making homemade cookies and cupcakes for deliveries, it's about time you get to learn more on the techniques on how to make your business flourish into something bigger. Who knows if you could make your business your career if you decide not to go further into college.
Since it's never just about learning the theories about business, but having the ability to be quick and efficient in decision making, why not invest a bit of your time listening to pros on how they handle their business?
Inspirational & Motivational
There are plenty of days we feel down. High School is probably among those days when you feel like everything isn't going how you want them and that you feel like there's no point to all the things happening around you. Now, remember that people around you are having the same struggles too. Some of them have worse things to think and feel about themselves but they still push themselves to go on with their lives. Get to know their heartwarming stories that would tug on your heartstrings. Live by their examples and inspire others like how they inspired you.
Dennis Lee is the lead teacher at StudyPug – where they provide hundreds of video lessons and tutorials for any kinds of maths, including Algebra, Geometry, Trigonometry, Pre-Calculus and more.