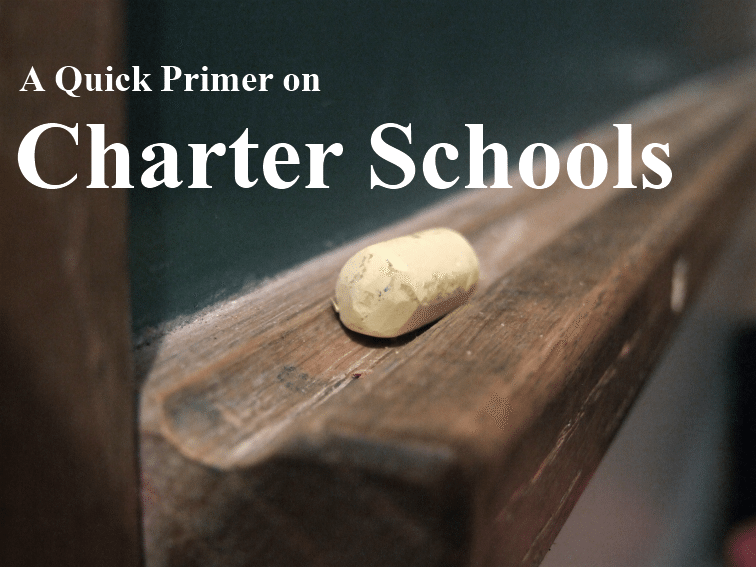 A one-size-fits-all approach has never worked in education, and the variety of school options available today attests to that fact. While a number of private schools specialize in specific content or teaching approaches, the costs can be prohibitive to most parents. Charter schools have been rapidly multiplying throughout the country, offering students and families private-school-quality education at public school prices. Here's the low-down on what charter schools are, how they operate, and what they offer to communities.
What Charter Schools Are
The National Alliance for Public Charter Schools defines charter schools as "independent public schools allowed freedom to be more innovative, while being held accountable for improved school achievement." These schools receive federal, state and local funding; as such, they are free to the public and are held to the same academic standards as other public schools. Anyone can enroll, but charter schools often receive more enrollment requests than they can accept. Typically, a lottery system is used to choose students
Where charter schools differ is that they must be sponsored by state-approved institutions that authorize or sponsor the school. These institutions include state boards of education, state universities, community colleges or local school districts. Because charter schools are typically run by third party management organizations rather than school districts, they have to apply for this sponsorship and demonstrate their ability to meet established student achievement goals. If they do not meet these goals, their charter will be revoked, and the school will be closed.

How Charter Schools Work

Since charter schools are independently operated, they have more autonomy than typical public schools. They can set their own hours, individualize curriculum to meet student needs, have a unique focus or theme (like STEM education) and have more flexibility with classroom spaces (virtual learning, outdoor classrooms, etc.). In exchange for increased freedom, charter schools agree to show increased achievement that is measurable in order to get their charters renewed. Assessment results are reviewed every five years.
The Harlem Children's Zone is one example of a highly successful charter school, having closed math and English achievement gaps that had existed between Caucasian and African American students. The school combines a "no excuses" approach with wraparound social services for its most needy students. The school addresses the needs of the entire community, rather than just its students. Hawaii has also shown good results with their charter schools, including the Halau Ku Mana Charter School, which incorporates outdoor education, embracing native cultures and traditions, and a dedication to "environmental stewardship."
Contributions to Local Communities
Open to all, charter schools offer unique educational opportunities to our most at-risk students, including those living in poverty. Great Schools identifies other advantages, including smaller class sizes, a more "specialized" education and high standards. Charter schools even offer opportunities to their public school counterparts, motivating them to compete with other local schools, in turn raising standards and accountability efforts. Despite the advantages that charter schools have to offer, they are not perfect.
Like any public school, low-performing charter schools exist. Parents need to do their research when considering schools for their children, ensuring that charter school philosophies and approaches are a good match for their children. It is also easy to obtain assessment results and parent reviews by visiting Great Schools.
Assessment results have been largely mixed when it comes to charter schools, but the highly successful charter schools really do shine, upping the ante for other schools to perform.
Melissa Woodson is the community manager for @WashULaw, a Master of Laws offered through Washington University in St. Louis that is considered a premier LLM in US Law. In her spare time, she enjoys running, cooking and making half-baked attempts at training her dog; image attribution flickr users msdkrebs and cramocommunications