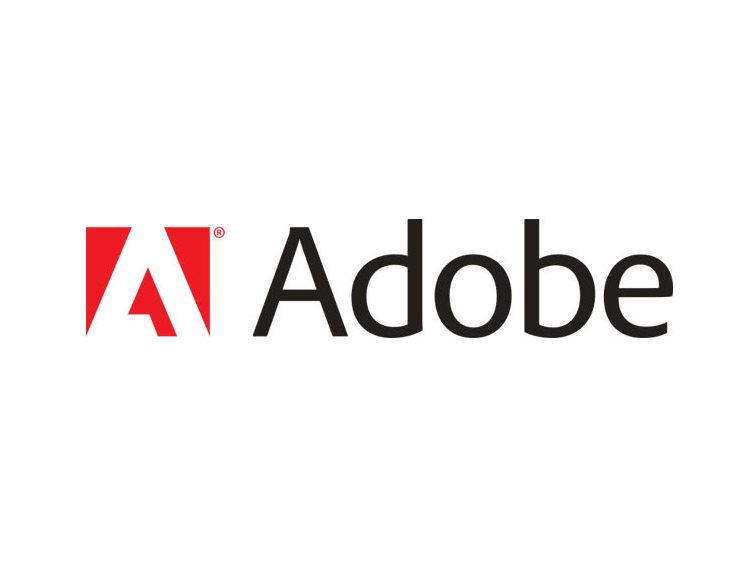 This information is published from an Adobe Press Release:
Creative thinking deserves a much higher priority in education curricula, according to college-educated professionals surveyed in new research released today by Adobe. The U.S. study, Creativity and Education: Why it Matters, sheds new light on the role of creativity in career success and the growing belief that creativity is not just a personality trait, but a learned skill. Based on the study, 85% percent of respondents agree creative thinking is critical for problem solving in their career, and 68% of respondents believe creativity is a skill that can be learned. Nearly three-quarters (71%) say creative thinking should be "taught as a class – like math or science."
The research is based on interviews with a nationally representative sample of 1,000 full-time salaried workers ages 25 and older with at least a four-year college degree.
"Around the world, educators are already fostering creative thinking with their students," said Jon Perera, vice president of education, Adobe. "What this study is telling us is that we need to empower and accelerate this shift. Creativity is a critical competency that should be taught within all disciplines. This will drive the global economy and the career success of the next generation."
Creativity is Key to Career Success
Almost nine out of 10 professionals overwhelmingly agree that creativity is required for economic growth, and is valuable to society (96%). Additionally, 78% say it is important in their career. Yet, 32% don't feel comfortable thinking creatively in their career, and a large majority (78%) wishes they had more creative ability. When asked to define creativity, the majority of respondents (66%) say they associate creative thinking with "thinking out of the box," or "the ability to come up with innovative ideas."
Education Concerns
The study points to a growing awareness – especially among professionals – that creativity and creative thinking deserve a bigger role in education. Ninety-one percent agree there is more to preparing for success in school than learning subjects, and 82% wish they had more exposure to creative thinking as students. Fifty-seven percent of professionals believed creativity would be important to their career while they were in college, compared to the 78% who believe it is important to their career now. Seventy-two percent say they were more focused on course subject material when they were in school than on creative thinking. Among education majors, 75% viewed creative thinking as important to their career while they were in college and 48% say it currently has a place in their career.
Interestingly, science (69%) and math (59%) ranked nearly as high as traditional creative subjects like art (79%), music (76%), and drama (65%) in contributing to creative thinking.
About the "Creativity and Education: Why it Matters" Study
The data points referenced above come from a study commissioned by Adobe, produced by research firm Edelman Berland and conducted as an online survey among a nationally representative sample of 1,000 Americans, ages 25+ who are college-educated and full-time salaried employees. Interviewing took place from October 17 – 19, 2012. The margin of error is +/-3.1%.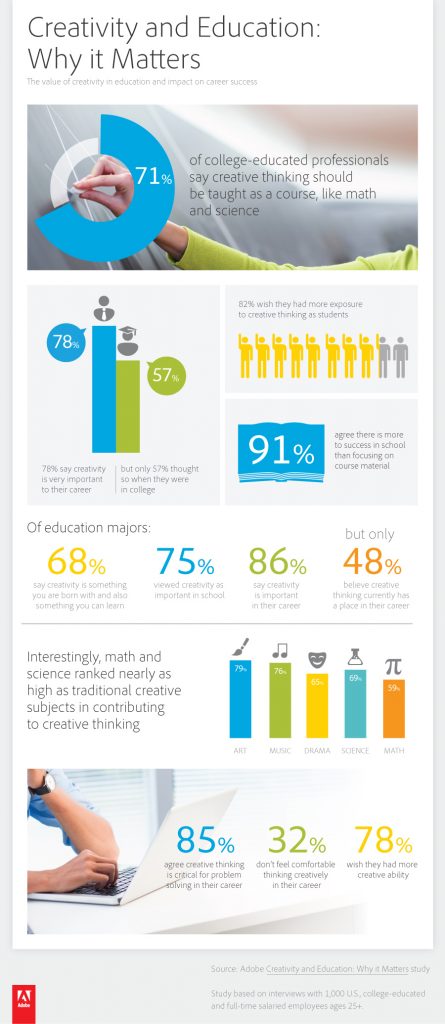 Adobe: The Matter Of Creativity In Education