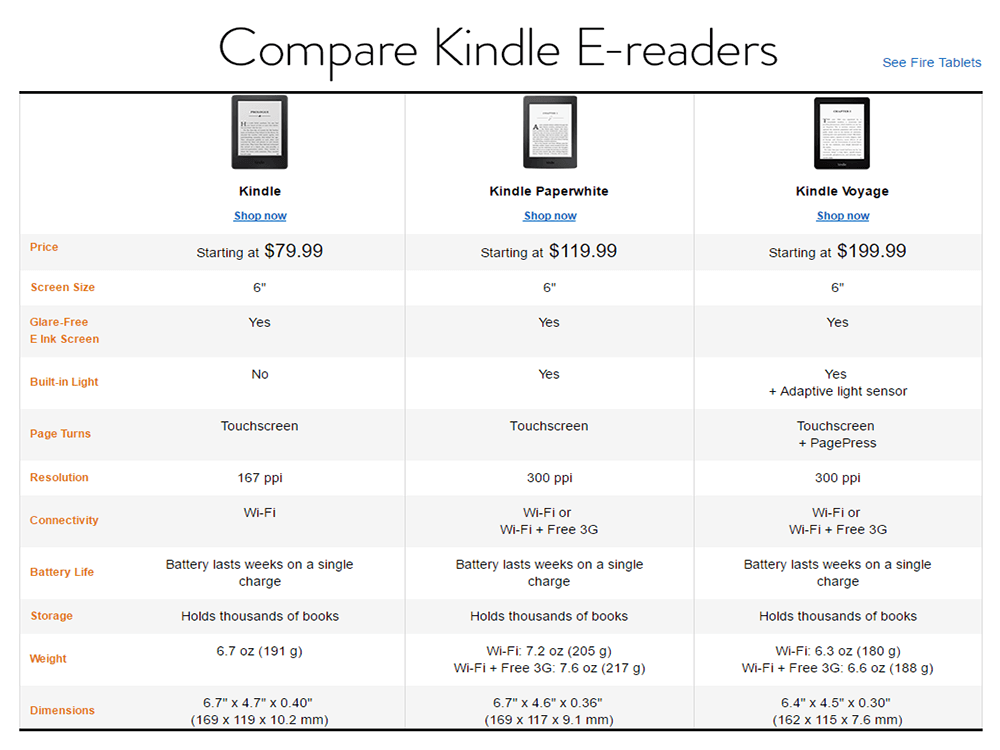 Amazon Is Discounting Kindle To $49
by TeachThought Staff
Amazon boss Jeff Bezos recently announced the next-generation Kindle.
Heads up readers – all-new, top of the line Kindle almost ready. 8th generation. Details next week.

— Jeff Bezos (@JeffBezos) April 4, 2016
If you're an Amazon Prime Member, you can grab the current-gen Kindles at a decent discount. Not enough to buy one if you aren't invested in the Kindle ecosystem, but certainly worth considering if you don't absolutely have to have the latest tech and have been eyeing a new eReader.
Apparently they're doing to officially announce it next week, but the discount is already active. It didn't show a discount until we both added it to our cart and started proceeding to check out, at which point it showed.
Note these are affiliate links, which means we get an indefensibly small % if you purchase after clicking. If you want Amazon to get 100% of the profit, just go directly to Amazon and search for the product directly.