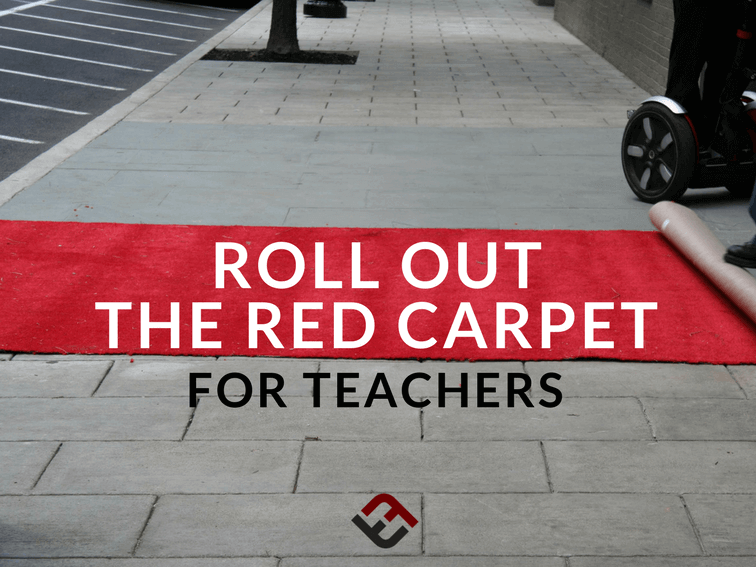 An Awards Show For Teachers…By Chance The Rapper?
by Ashley McCann
No one goes into teaching expecting fame or fortune — and if they do, they're more likely to find themselves rich with disappointment instead of dollar bills.
While it's true that teaching is a noble profession powered by good intentions (or at least should be), the reward of teaching lies in the personal pride of knowing that you're making a difference and not for public recognition or riches for a job well done.
But what if we adored teachers like we cheer on athletes?
What if we valued their opinions like we do actors and actresses?
See also 52 Favorite Inspirational Quotes For Teachers
In a society that celebrates (and compensates) the looks, talent, or general marketability of celebrities, it's almost laughable to envision a red carpet event for teachers. Oscar-like awards for superior Project-Based Learning lessons? A standing ovation for increasing attendance and student enthusiasm? Heck, we'd be impressed to get to a point of not paying out-of-pocket for classroom supplies — forget picking out gowns to impress paparazzi.
In an effort to give back to his community, Chance the Rapper has noticed this disparity and is working to improve it in his hometown of Chicago. Through his non-profit organization SocialWorks, designed to "inspire creativity, to build dreams, to let you be you," he's raised millions of dollars for public education, promoted programs to empower youth in creativity and leadership, distributed 30,000 backpacks full of school supplies, and his most recent — and interesting — endeavor is the education-focused Twilight Awards.
"In June of 2018," he announced at a recent SocialWorks summit, "the City of Chicago will host the first-ever annual Twilight Awards, highlighting teachers, parents, principals and students that convey leadership."
This isn't some Thursday night awards ceremony in a school auditorium, either. Late-night CBS host (and Carpool Karaoke star) James Corden will be hosting a celebrity guest line-up where the focus is on educators and those who support them instead of performers.
At that same summit, Chance the Rapper also announced that SocialWorks had raised $2.2 million worth of grants to be distributed among 20 Chicago-area schools. Days earlier, he greeted customers and worked the grill at the newly opened PERi-PERi, after they pledged their first three days' worth of food-related profit to a donation to SocialWorks, proving this is more than just good P.R. — it's an endorsement and investment in public education and in the teachers who help shape the minds of the future.
Let's hope this is a trend that catches on in Hollywood. There may not be fame and fortune in teaching, but some recognition and support is well-earned.
Chance The Rapper Is Starting An Awards Show For Teachers?