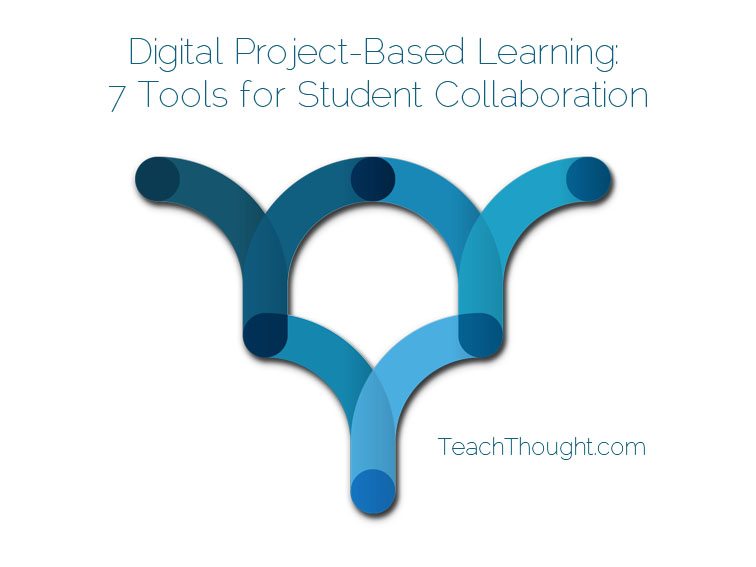 Seven Tools For Student Collaboration In Digital PBL
by Rob Sabo
Education today often requires extensive collaboration between students and faculty. Team assignments are an excellent way to improve learning and help students develop the communication tools necessary to thrive in the workplace.
Choosing the right tools for small group collaboration is crucial for facilitating easy communication between small groups of students and teachers — no one benefits from a clunky platform that frustrates students and inhibits smooth peer-to-peer communications.
Tools for Collaboration in Small Groups: What to Consider
There are many different platforms that allow groups of students to collaborate on projects and assignments. When considering what platform works best, faculty should consider the following:
How students like to interact with their classmates
Methods for providing constructive criticism
Tracking time spent in a collaborative setting
How students deliver the results of their collaborative efforts
Melissa Loble, associate dean of distance learning at U.C. Irvine, specializes in the selection and utilization of underlying platforms and technologies to deliver online coursework for UCI. Loble says another key aspect of selecting a group collaboration tool is capitalizing on technology that mirrors popular social media platforms.
"Traditional students in the 18- to 25-range already are using a lot of different social technologies, and if you can capitalize on where they already are communicating with each other you can get a lot more participation. It is a great way to get students' attention."
Too often, Loble says, educators choose technology that they like. It's important to consider the needs of students, Loble says. The bottom line: Choose a collaboration tool based on functionality, cost, flexibility and scalability. Student-led planning and collaboration are a huge part of project-based learning. The more intuitive the tool is for students, the better.
Seven Tools for Student Collaboration
1. Basecamp
Basecamp is one of the most widely used collaboration tools and boasts millions of regular users. Students can upload, edit and swap documents and files online, as well as track the project's schedule and its progression toward completion. Basecamp also provides convenient to-do lists for assignment delegation, time tracking and instant messaging for team members and faculty.
2. Podio
A newer system based on the use of apps, Podio is an emerging force as an online collaboration tool. Students may like the fact that they can create a distinct workspace for projects presented in a familiar Facebook-style interface. Podio allows students to share documents and files with unlimited storage. It also has mobile platform that allows students to keep on top of projects while on the go.
3. Kickoff
This is a Mac-based app that gives students an easy-to-use platform to collaborate in a team setting. Students can track projects using Kickoff's dashboard feature, create to-do lists with assignment dates, and track the progress of different students' contributions to the group project. Students also can share files and chat privately or in group meeting rooms.
4. Redbooth
This project-management and collaboration tool could prove beneficial for faculty with multiple collaboration assignments. While not expressly a 'K-12 teaching tool,' with Redbooth educators can still create multiple projects and assign teams for different assignments.
Like other tools, Redbooth allows students to create projects, assign tasks for specific team members with due dates, tags, threaded communication, notes, color-coding, and labels. Best of all, perhaps, is the activity alerts that informs student collaborators about completed activities without checking into the task manager.
5. TitanPad
TitanPad is a great choice for students working on term papers or assignments that require a written presentation of their results. Students can create documents and collaborate in real time. TitanPad tracks revisions and accounts for user contributions to a document.
6. Moodle
Moodle, part of the campus-wide Learning Management System at U.C. Irvine, was chosen because of its flexibility and scalability. Embedded inMoodle is a group function that allows students to create groups, share documents and have discussions in asynchronous time with students and faculty.
Google is no stranger to the classroom. Between Google Classroom, Google Docs for collaboration and Google Hangouts for small group meetings, Google tools provide countless opportunities for a variety of communication patterns and modalities (text, image, video, etc.)
Deploying Collaboration Tools on Campus
The space for group collaboration tools has gotten much more crowded in recent years. Information technology leaders at smaller private colleges may make the decision to deploy a collaboration tool, while large public universities, such as U.C. Irvine, put out a request for proposals and conduct pilot programs and evaluate the results.
Small pilot programs with one or two classes are a great way to evaluate products, Loble says.
"We pilot a lot of things before we actually make a recommendation to use them. We identify some faculty or classes or both and put a pilot program together to try the technology and gather data and go back and review if it was successful and accomplished our goals. It doesn't take too much time, and it allows us to be effective with that technology in a small setting before we push it out to a big setting."
Rob Sabo writes about education technology and is a contributor to several websites, including onlineschools.com; Digital Project-Based Learning: 7 Tools for Student Collaboration