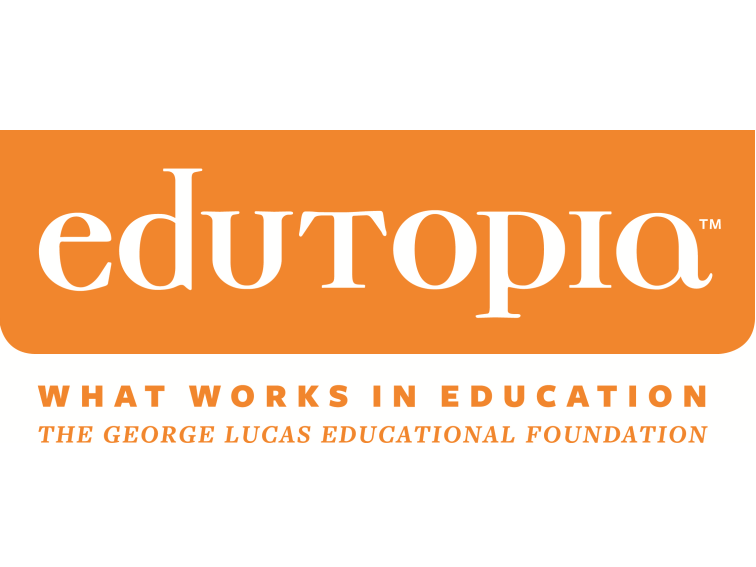 Edutopia Continues Their Leadership, Launches New Research Arm
Our friends at Edutopia, long-time proponents of project-based learning, purveyors of schools that work, and leaders in forward-thinking in education, are at it again.
Their latest idea is GLEF Research, a new "branch" of their progressive education tree designed to strengthen the relationship between research and emerging trends in learning, something George Lucas himself explains.
"We believe students learn best when programs are rigorous and relevant, such as through project-based learning (PBL). GLEF Research will continue to investigate PBL and other strategies to improve learning, present the results, and show real-world examples of best practices in action."
GLEF Research will advance the Foundation's mission by developing and supporting current and new research programs and projects. Partners include universities, lead educators, and educational organizations. The creation of GLEF Research, in addition to the existence of the Foundation's current division, Edutopia, signifies the Foundation's commitment to undertaking scientific research to investigate and evaluate strategies that improve learning and to making these findings accessible and useful to the public.
To head up this project, they've hired Kristen De Vivo, former Vice President of Research and Validation at Scholastic.
"I'm excited by the opportunity to expand the Foundation's work to investigate and evaluate project-based learning, new forms of assessment, and other core strategies that work for students and to share those best practices with the Foundation's growing audience."
De Vivo joins the Foundation from Scholastic's Education Division in New York, where she has spent more than a decade in senior research-related positions.
Incidentally, you can see our latest post on Edutopia–learning trends and disruptors–here. If you want. Don't feel pressured or anything.