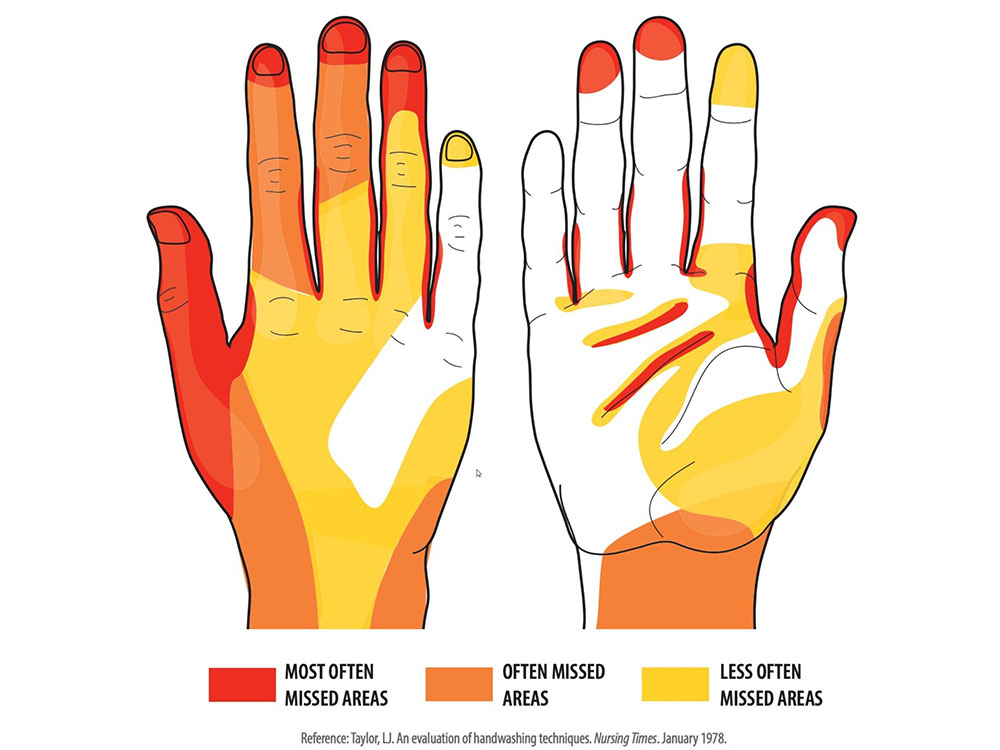 How To Wash Your Hands Properly: An Overview
by TeachThought Staff
Washing your hands is something we've all done since we were children.
As a result, it's a mostly thoughtless reflex and process that hopefully works but—well, it's hard to know for sure. Aside from visible 'dirt,' it's nearly impossible to know exactly how clean your hands actually are.
According to the CDC, it's not terribly complicated; it's about washing your hands properly—every millimeter—thoroughly, then drying with a clean towel. (Then, further, not touching any contaminated surfaces like faucet handles or door knobs, afterward.)
The CDC explains, "Washing your hands is easy, and it's one of the most effective ways to prevent the spread of germs. Clean hands can stop germs from spreading from one person to another and throughout an entire community—from your home and workplace to childcare facilities and hospitals.
5 Steps For Washing Your Hands Properly
1. "Wet your hands with clean, running water (warm or cold), turn off the tap, and apply soap.
2. Lather your hands by rubbing them together with the soap. Lather the backs of your hands, between your fingers, and under your nails. (See image above.)
"To date, studies have shown that there is no added health benefit for consumers (this does not include professionals in the healthcare setting) using soaps containing antibacterial ingredients compared with using plain soap 9, 10. As a result, FDA issued a final rule in September 2016 that 19 ingredients in common "antibacterial" soaps, including triclosan, were no more effective than non-antibacterial soap and water and thus these products are no longer able to be marketed to the general public. This rule does not affect hand sanitizers, wipes, or antibacterial products used in healthcare settings."
3. Scrub your hands for at least 20 seconds.
Need a timer? Hum the "Happy Birthday" song from beginning to end twice. (TeachThought Ed note: Be thorough and 'big picture' oriented when teaching this trick to children because, while useful, in our experience with younger students it can encourage them to focus on the song and 'having sung the song twice' rather than the actual cleaning process itself.)
4. Rinse your hands well under clean, running water.
5. Dry your hands using a clean towel or air dry them."
You can also see the video below for more information.