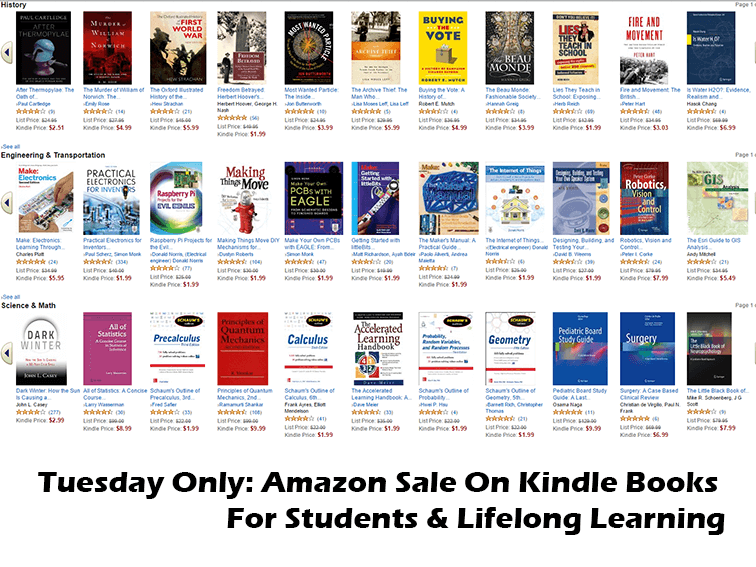 Tuesday Only: Amazon Sale On Kindle Books For Students And Lifelong Learning
by TeachThought Staff
We're late in getting this out to you (the promotion ends in about 7 hours), but today Amazon is having a sale on books for students. While most are very technical and focused on college students and lifelong learning, if you sift through them you're likely to find something of interest (we bought a digital copy of Philosophy Bites).
You can see some examples below, and the full list here.
Ed note: This post contains affiliate links, which means we could receive a small % of any purchase you make (usually 5% or less). Although these are affiliate links, we hand-picked the courses for fit and relevancy. If you want to keep us from seeing one dirty, red cent of any purchase you might make, just go to Amazon and search for the title directly rather than using the link, and Amazon will see 100% of the profit.
Tuesday Only: Amazon Sale On Kindle Books For Students And Lifelong Learning