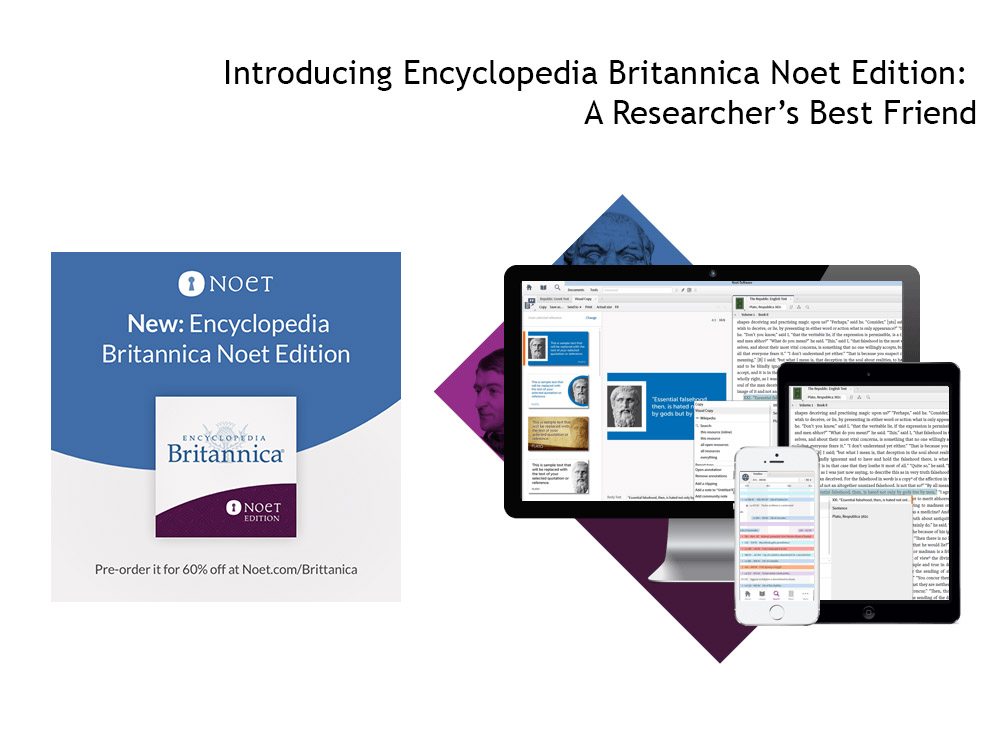 Encyclopedia Britannica Noet Edition: A Researcher's Best Friend
by Encyclopedia Britannica Noet Edition Staff
This is a sponsored post from Britannica Noet Edition
One of the biggest hurdles in student research is empowering them to dig into primary and secondary resources. But jumping from an online database of original texts, to Wikipedia, to an article, to a dictionary, to their paper convolutes the process (to say the least). And when most students think research should only be as difficult as Googling the answer, it can be incredibly challenging getting them away from untrustworthy search results and into credible resources.
Fortunately for you (and Wikipedia-dependent students everywhere), there's a new tool that makes it easy for students and teachers to do impressive academic research in less time.
Encyclopedia Britannica Noet Edition (EBNE) combines one of the world's most trusted sources of information with primary sources and research tools—making it the new gold standard for research tools. Plus, it's available for pre-order for 60% off and you don't pay until it's released.
This edition—available exclusively through Noet, makers of humanities software and a free research app for the classics—offers advanced tagging and integration with primary resources, dictionaries, and classic literature. Researchers can jump from an encyclopedia article on Plato, to the Greek version of Republic, then to the English translation in seconds. Searches also reveal relevant media, dictionary links, and related content across your digital library.
Greek and Latin tools help students explore original language nuance and meaning, and dates in Encyclopedia Britannica link to Noet's timeline tool—you can go from the date of Socrates' birth in your encyclopedia to a timeline of other key events during Classical Greece in seconds. Automatic citations don't hurt either—just copy and paste from any resource, and Noet automatically cites your sources for you.
According to Michael Ross, senior vice president and general manager of education at Encyclopaedia Britannica, "The Noet edition is unlike anything we've ever done before and represents a massive step forward for Encyclopaedia Britannica."
The EBNE comes with 20,000 photos, 2,000 art images, 1,567 maps, 279 flags, and 689 videos—all fully searchable and shareable; with a click, you can add an image to your next presentation. EBNE also syncs across your devices, so you can start studying on your tablet on the bus ride home, then pick up right where you left off on your desktop computer.
For a limited time, you can pre-order Encyclopedia Britannica Noet Edition for 60% off. Reserve your copy at Noet.com/Britannica.