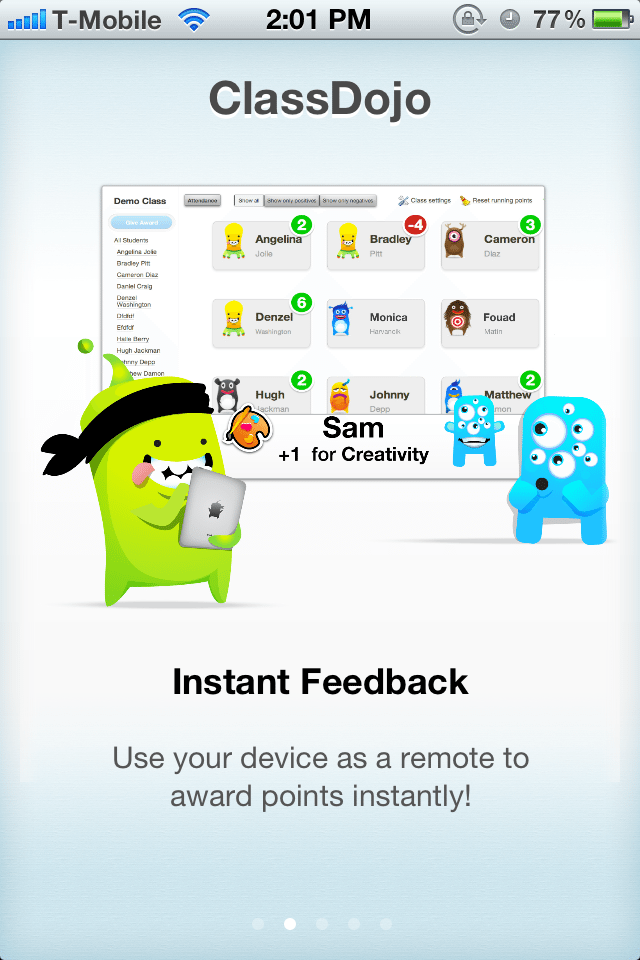 ClassDojo, the digital app designed to reward positive behavior in the classroom, has released their emerging student-feedback service to the iTunes App Store.
Courtesy of the app, teachers armed with an iPad, iPhone, or iPod Touch, teachers can provide learners with real-time feedback via audio-visual cues.
Over 3.5 million teachers and students have used Class Dojo, with over 50 million "feedback points" awarded via the platform, with an impressive 20,000 new teachers adopting the service each month.
"Real-time feedback like this, especially when used to provide consistent, positive reinforcement, has the power to influence future behavior," says Sam Chaudhary, co-founder of ClassDojo. "This instant feedback loop helps students build the kinds of positive behaviors that promote learning. In the process, we're taking on a frustrating pain point for teachers and turning it into a positive experience that benefits all".
As public school districts continue to evolve metrics to analyze student performance, apps like Class Dojo—and those undoubtedly in the pipeline—will likely resonate with educators, counselors, and even app-centric learners. Many educators are forced to record intricate data for each student, and ensuing "behavior modification plans" and contracts can be a significant burden for teachers to maintain. In the short-term, this should make apps like Class Dojo a tempting fruit.
The long-term impact of such apps on student behavior—and more importantly, student learning—is still unclear.