Why Does STEM Education Matter?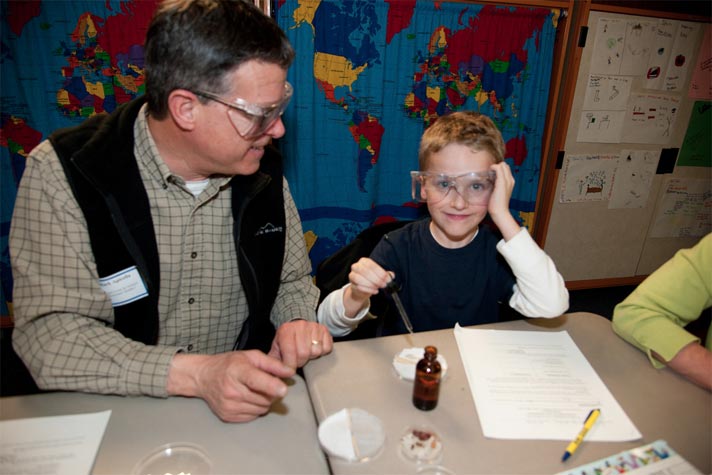 contributed by Anne David
There are millions of STEM (Science, Technology, Engineering, and Mathematics) jobs all over the world, and that number is growing rapidly.
Companies are struggling to meet the demands of a changing workforce, and both students and working-age adults are trying to make a living in the middle of the transformation. Consider why STEM education is so popular in modern times and why it makes a difference.
1. To fill employment gaps
The difficulty of finding qualified workers to fill in-demand STEM positions has caused many companies to remain stagnant in their efforts to move forward. Being able to hire workers who are qualified to handle STEM duties is a serious issue. The Society for Human Resources Management reports that there were more than 3.1 million STEM job openings in 2016. These openings persist due to the lack of well-trained STEM candidates.
With so many STEM jobs available and not enough workers to fill the positions, STEM education has become a growing priority.
2. To mitigate the threat of automation
Without a doubt, many people are pursuing careers in technology to avoid the threat of automation. It's estimated that nearly 400 million jobs all over the globe will be taken over by automation by 2030. While this sounds discouraging, automation will also create a new wave of STEM-related jobs.
What's more, currently existing careers in tech, from certified PCI compliance QSA to DevOps engineer, will become more common alongside automation, artificial intelligence, and the internet of things. STEM education continually provides pathways for the emerging technology and engineering jobs of the future.
3. The changing face of jobs
In recent years, technology has successfully invaded every single industry. The disruption has caused both employers and workers to rethink their position in the working world, both now and in the future. Many students are pursuing careers in technology in an attempt to build job security in the years to come.
These same students may have pursued another career path in past years, but the need to find job security and earn a good living has eclipsed the need of many to follow one's dream outside of the most popular, growing job markets of the present.
Businesses are also using more technology than ever to meet customer service demands. As a result, more software, equipment, and advanced technologies are needed in order to meet those needs. To keep up and exceed the competition, both companies and organizations are employing greater amounts of science and technology to gain an edge, and this, in turn, births a higher demand for more STEM workers.
4. Economic concerns
The Pew Research Center indicates that those who are employed in STEM-related professions earn more than those who do not. This is because STEM jobs are currently in high demand, and they will continue to be necessary as long as technology is integrated into society, and the desire for innovation and progress remains.
Many companies are also offering high-paying job opportunities when they find talented individuals who possess the education and other qualifications necessary to fill the role. For students who want to ensure that they can pay off their student loans, buy a home, or raise a family, getting an education in any STEM field may seem like a safe investment for the future.
5. To create a modern world
In a world that is fast becoming more technologically advanced, STEM education matters much more than believed 20 years ago. In order to support the new digital lifestyles that are the new normal for many, there must be enough workers to perform operations, make innovative advancements, and construct the new building blocks of society that create the modern lifestyle.
The Smithsonian Science Education Center reports that the new generation of workers must be prepared for the inevitable changes in the world of tomorrow. A STEM education can help those students to be prepared to meet the challenges that affect our global population.
The prevalence and need for STEM education are not unwarranted in an ever-changing global landscape. Automation seems to pose the greatest threat to many industries and members of the workforce that are not prepared for it. The significant level of impact that STEM has in so many areas of modern life makes it necessary for educational and training paths to follow. The demand for workers who are well trained in STEM professions will only continue to rise.
In the years to come, we can expect more educational initiatives that are driving STEM education and training to the forefront for worldwide advancement.