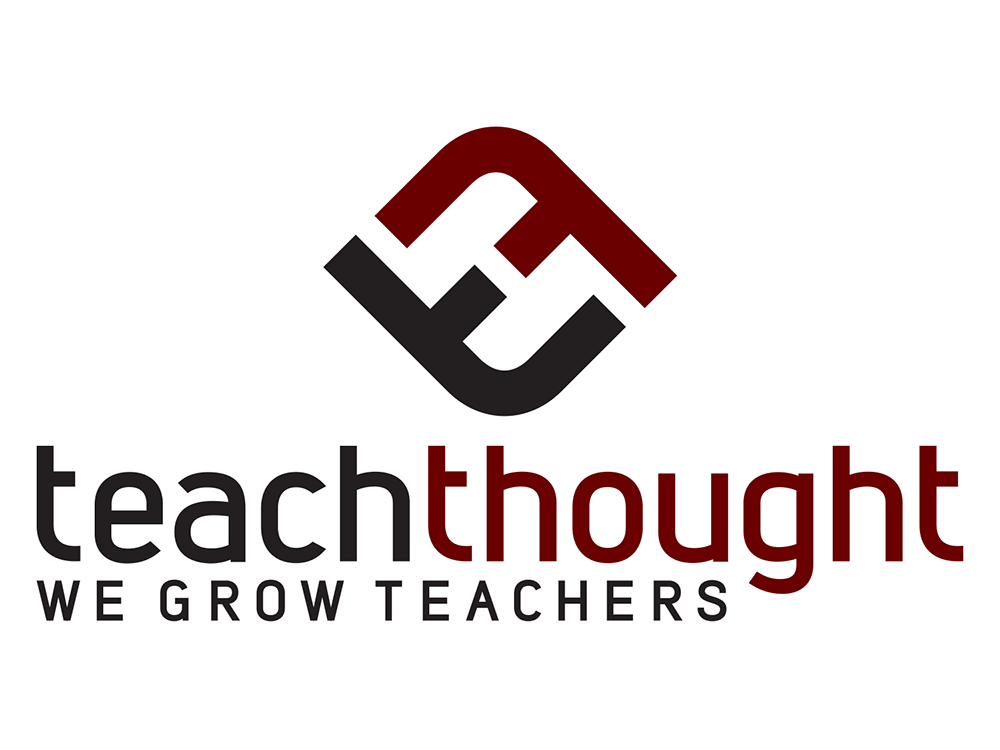 Teachers & Education Professionals: You Can Now Submit Posts To TeachThought
Short Version
Educators and education thought leaders and professionals can now submit a post by emailing us directly for consideration for publishing on TeachThought.
You don't have to be a 'writer'; if you're involved in education, innovation, technology, or a related field and have an idea or experience that you believe can help other educators and can put it into words (anywhere between 400-800 words), you can submit a draft for consideration.
There are no guarantees that the content will be used, nor is there any pay/stipend of any kind. All of these posts will be aggregated on a TeachThought community page–like a wiki but hopefully with more features, so the point of this content is to support colleagues in their growth. We can link to your social profile to help grow your PLN.
Publishing Requirements
Any article published must be non-promotional, well-written, useful and/or insightful for an audience of practicing innovative education professionals and adhere to TeachThought editorial guidelines. If it fails to meet these guidelines, the post cannot be used.
Acceptable: Discuss ideas, tools, strategies, opportunities, learning theory, models and frameworks, research, classroom activities, etc. You may also include a link to one social profile in the byline and/or footer.
Not acceptable: Use of plagiarized copyrighted content, overt self/client promotion, 'link building,' affiliate links, thin content, etc.
The Detailed Version
TeachThought is a platform designed to clarify the possibilities of 21st-century learning. It is operated by teachers, for teachers.
We provide a wide range of content, from thought leadership and editorials to accessible grab-and-go tips, tools, and related resources that teachers can use in the classroom tomorrow while working on a variety of education and learning projects.
So that we have the most diverse set of perspectives and thinking possible, we'd also like hear from you. If you've got a unique perspective that other educators can benefit from, please email TeachThought and let us know.
This request is for strong and well-conceived content from experienced educators and connected professionals looking to push learning forward.
Please note that TeachThought is a widely-read content provider that can connect you with an impressive and intelligent community of educators. No matter your position in education, if you want to share your thinking with others and connect in a meaningful way with your peers, our platform can provide a powerful way to do so.
This invitation will undoubtedly attract "link-building" publishers or organizations simply looking for visibility. Note that while we can't help the former, we have visibility packages available for the latter.
Please read below before submitting content.
Editorial Requirements
The primary requirement for content is that it must be compelling and/or useful for educators–especially practicing teachers. We cannot publish any content at any time that is not instantly recognizable as one or both.
We also cannot publish unsolicited content that has been published previously elsewhere, nor can we publish "SEO posts" that feature minimal insight, expertise, or utility while full of backlinks to unrelated web content.
We prefer to run content from practicing and former teachers, but also appreciate the role of outside organizations, app developers, and other stakeholders in sharing their ideas as well.
All content should (obviously) be edited, well-written, researched, and have citations as end-notes where relevant. It should also have a clear and obvious position on a relevant issue in education. That said, don't let this preface intimidate you. We run all kinds of content, from learning models and frameworks to lists of tips and strategies to anecdotal narratives. (Is that redundant?) If you have any inclination at all to share your ideas, please email us and we'll help you figure it out.
Length requirements vary based on the nature of the content–anywhere from 350-1500 words could be appropriate. If specific diagrams or related visuals are necessary, you can email those to us directly. Other images will be selected by TeachThought editors as relevant.
Promotional & Sponsored Content
Note that we also promote individual apps, platforms, organizations or other entities that we feel have significant learning potential. In the rare case that a promotional fee has been paid for some part of the publishing process (which applies to less than 1% of our content), this will be disclosed at the end of the post.
Even in these cases, no content–regardless of its status as promoted–will be published without adhering to the aforementioned requirement of compelling insight and/or utility. In other words, if it doesn't move education forward in some visible way, it cannot be published.
If you'd like to submit an idea, product, or service for consideration for editorial coverage by TeachThought, you can email us directly.
Other editorial guidelines can be discussed individually.
Attribution & Copyright
We make every effort to verify the licensing and attribution rights of both text and shared visuals. If at any time you see copyrighted or otherwise improperly attributed material on the TeachThought site, please email us and we will address the situation right away.