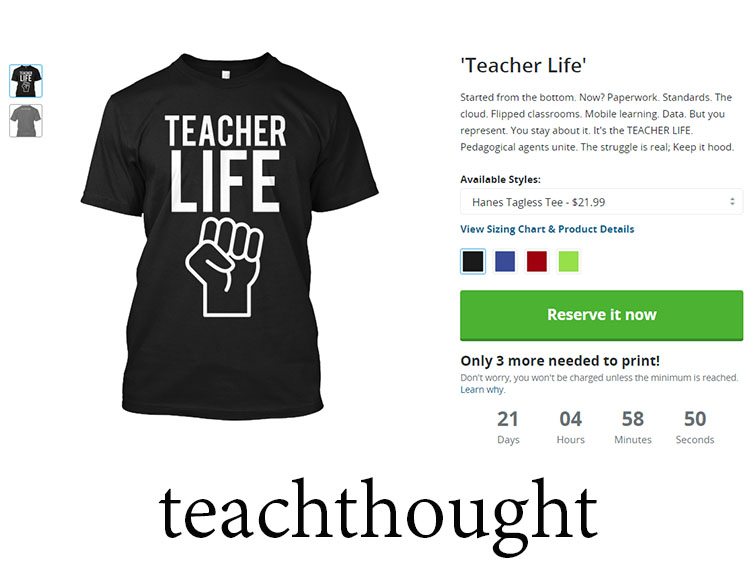 TeachThought Apparel: Teacher Life
by TeachThought Staff
Started from the bottom. Now? Paperwork. Standards. The cloud. Flipped classrooms. Mobile learning. Data. But you represent. You stay about it. It's the TEACHER LIFE. Pedagogical agents unite. The struggle is real; Keep it hood.
You can find the back story here.
You can find the TEACHER LIFE t-shirt here.