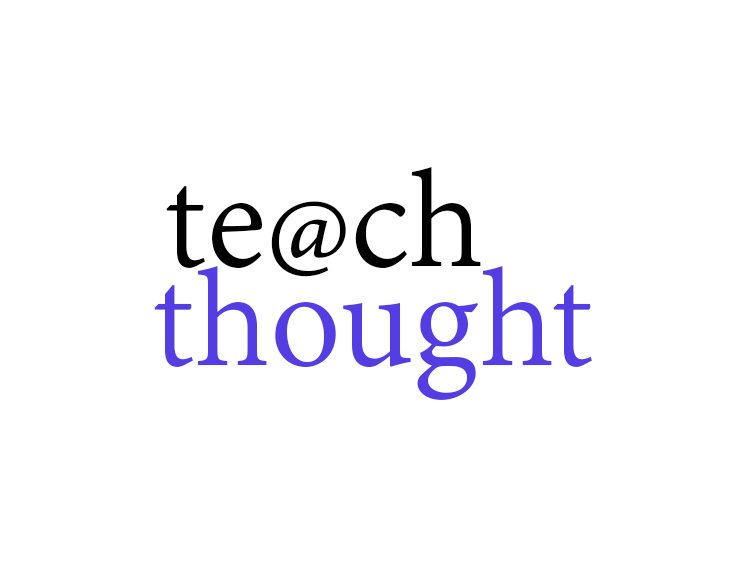 TeachThought Is Looking For Interns. (Again.)
by TeachThought Staff
Every 6 months or so, we send out a call for interns.
These are unpaid positions where you get to do a mix of things–some fun and self-directed and open-ended; some small, some large. Some clerical. Mostly writing content.
It's all fluid and sometimes rudderless and very millennial. 
Each time, we receive more applications than we actually need, respond to a few that "feel" in our wheelhouse, and off we go. Three weeks later, most of the interns drop out because either they don't have the time they hoped they might, or the experience is just not what they thought it would be. Which we get. You're not paid, so it's up to you to create your own "value"–not unlike a student in a self-directed learning environment.
But if you can? That's where the good news comes in. The interns that stick with it find themselves with, at worst, strong resume fodder, and, at best, with job opportunities from connections or visibility from their internship. This means that, like clockwork, 6 months after we call for internships, they're all gone–either back to the craziness of their normal lives, or enjoying a new opportunity that came (at least partly) as a result of their time here.
Ultimately, the idea of unpaid internships is polarizing–you're either fine with it and want to learn and connect and do and see what's what, or you wonder if "internship" isn't a synonym for "free labor for some huge–and cheap–media conglomerate." This experience, like any other, you get out what you put in, which is why we've spent several paragraphs here contextualizing it all.
Requirements
At least some experience in education
A growth mindset
It'd be nice if…
Extensive experience in education
Strong writing and communication skills
An interest in technology
At least some graphic design experience
Benefits
Experience working with diverse projects
Opportunity to see how you do in a (mostly) self-directed professional environment
Chance to write on assigned topics, and/or topics you choose
Increased visibility (author boxes, social accounts, etc.)
Representative Tasks
Here are some examples of tasks you may encounter. Note, you don't have to do all of these things. You may want to focus on writing, or research, or simply organizing local events. Or you may do some research, but mostly writing and graphic design. Not only is that acceptable, that's ideal.
Write a post on personalized learning in digital spaces
Host a twitter chat
Edit content
Create a visual for teachers
Survey pertinent research
Write a post on blended learning in a mobile classroom
Organize a mini meet-up
Write a post collecting awesome digital literacy tools
Present at a conference
Write an eBook
Graphic design something (if you can do this, we have a honey-do list for you)
This position can be any of the above, or other ideas you bring to the table. Writing. Social Media. Writing. Graphic Design. Writing. Project planning. Writing. Conference presentations. Writing.
The Commitment
None. If you love it and find your groove, keep at it. If you don't, stop. Life's too short. Ideally, you'll do awesome, and eventually find your dream job in education and 6 months from now, we'll be putting out another call for interns. Which is awesome.
If this sounds like something you might be interested in, send us an email explaining why.