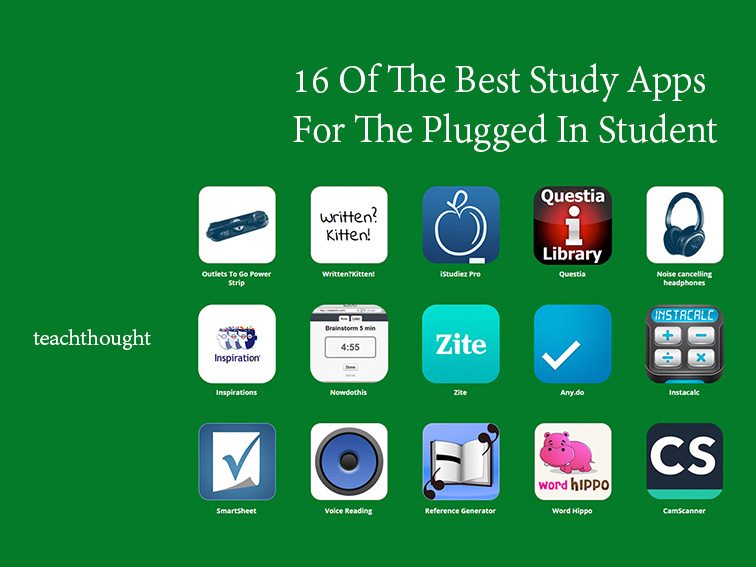 The Best Study Apps For The Plugged-In Student
by TeachThought Staff
Teaching and learning through technology is a complex thing. Learning what, from whom, and why?
But in terms of pure academic preparation–practicing skills and the application of concepts for traditional classroom projects and assessments? Technology like Android and Windows tablets, iPads, and smartphones become even more useful. Why? Because they're, by nature, "me" devices–a personal screen to display exactly the content you need, exactly when you need it.
The inputs are yours, and are usually quick and simple.
The operating system is probably one you're familiar with (assuming the device is yours), which makes the workflow of finding and using the app, then sharing any output from that app more seamless–or at least familiar.
So the following list graphic that collects some of the best study apps out there. Stalwarts like Evernote and Any.Do make an appearance, but we were happy to see CamScanner, Zite, and [email protected] to get some love.
Studying isn't just about content–it's also about a comfortable student being able to save time, streamline processes, and focus on the task at hand.

How to be Effective when Studying – Best Study Apps, Tools, Tips & Techniques by Open Colleges