Facebook is–based on number of users–the most popular social network on the planet.
But it's not for everyone.
Its central functions are short updates, pictures and "likes" that, while similar twitter, somehow combine to form a formidable passive-aggressive mix that can often play out humorously, as the image below from college humor demonstrates.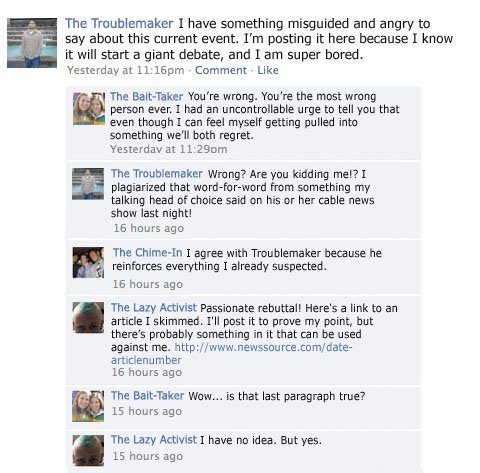 Image attribution flickr user mailchimp, and chase mitchell of college humor