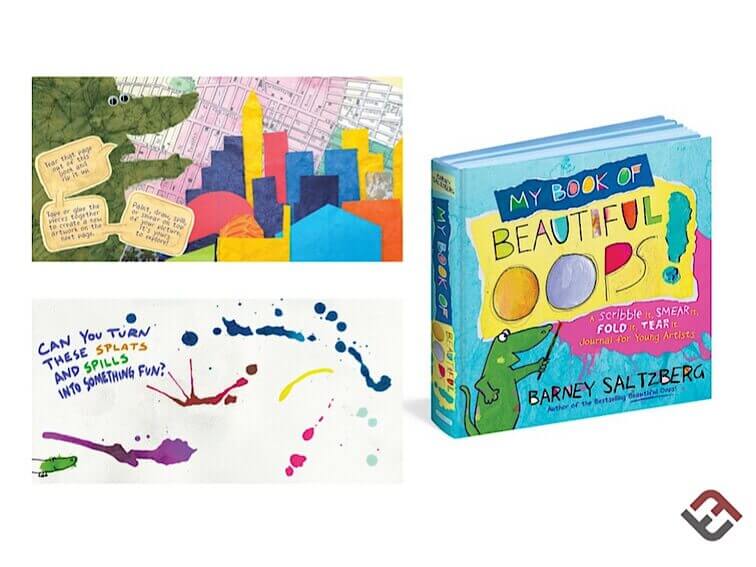 A Poem That's Been Torn In Half? New Children's Book Explores Value Of Mistakes
by TeachThought Staff
This post is sponsored by Workman Publishing
Title: 'My Book Of Beautiful Oops!'
Author: Barney Saltzberg (author's page)
Ages: 3+
Availability: In Stores Now
Summary: 'My Book Of Beautiful Oops!' Is A Scribble it, Smear it, Fold it, Tear it Journal for Young Artists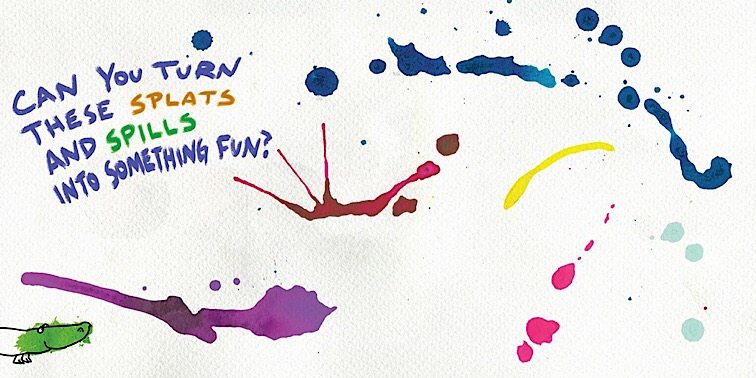 Details
Every mistake is an opportunity to make something beautiful. This is the central idea of Beautiful Oops!, Barney Saltzberg's beloved bestseller—and now My Book of Beautiful Oops!, an interactive journal for young artists, takes that principle into unexpected new directions.
A hands-on journal that's meant to be personalized—drawn in, painted on, torn up, smudged, or otherwise artistically wrecked—My Book of Beautiful Oops! is filled with folded, crumpled, die-cut, and lift-the-flap pages that will challenge the reader's sense of play. The friendly green alligator from the first book prompts the reader: Bend a page. Decorate a smudge. Play with splats and spills. Even complete a poem that was accidentally ripped in half.
My Beautiful Book of Oops! champions imagination, play, and the courage to express oneself. It's about self-forgiveness, about turning off that inner critic that clamors for perfection. And it's about freedom—the freedom to be creative and follow your curiosity wherever it goes.
That's a lesson to celebrate.
This post is sponsored by Workman Publishing
About The Author
Barney Saltzberg is the author of more than 30 books for children, including Beautiful Oops!, A Little Bit of Oomph!, Good Egg, and the bestselling Touch and Feel Kisses series. Additionally, he's recorded four albums of songs for children. He lives in Los Angeles with his wife, two dogs, and a pond full of fish.