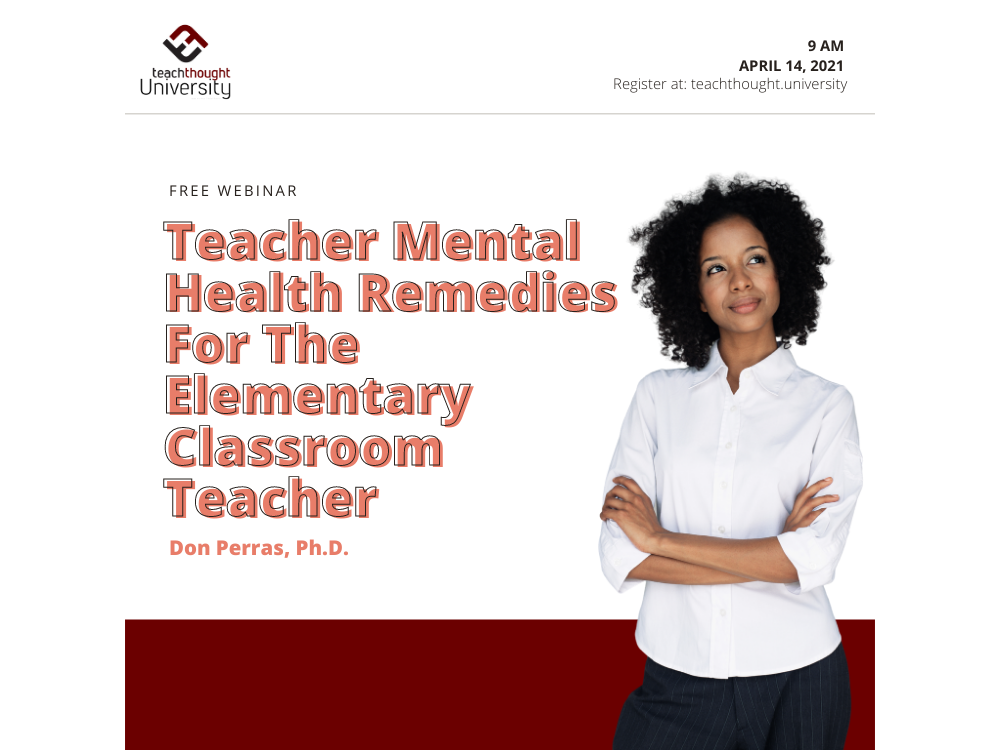 Teacher Mental Health In The Elementary Classroom
You can find the webinar replay here. : )
All registered participants will be able to view a recording of the presentation being done this week.
Title: Teacher Mental Health: Proactive Remedies For The Elementary Classroom Teacher
Date: April 14 at 9 a.m. Eastern US
Presenter: Donald Perras, Ph.D
Duration: 60 mins
Cost: Free
Topics: Teacher mental health manifestations, internal and external mental health factors, school-based stressors, and more.
About Donald Perras
Don Perras, Ph.D. offers a combination of strategies–his Ecological Model–to allow teachers, by maximizing their own personal resources, to help students realize their true academic potential and social-emotional talents. He's assisted educators in a wide variety of schools and organizations; he can quickly analyze your school's classroom management needs and develop an effective training plan tailored to address them.
Questions? Contact us.