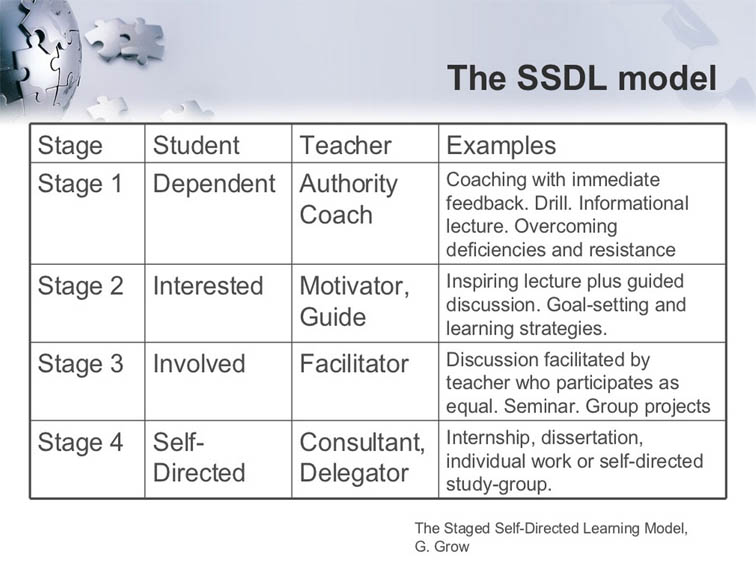 Four Stages Of A Self-Directed Learning Model
by TeachThought Staff
Self-Directed Learning is not new–but is perhaps misunderstood.
Studied in terms of adult education and vocation for years, self-directed learning is increasing in popularity for a variety of reasons, including growing dissatisfaction with public schooling, and the rich formal and informal learning materials available online. This is the "age of information" after all. Self-directed learning is one response, something slideshare user Barbara Stokes captures in this chart, based on the model by Gerald Grow.
The four stages–very similar to the gradual release of responsibility model–appear below.
The Four Stages Of The Self-Directed Learning Model
Learner                            Teacher
Stage 1   Dependent        Authority, Coach
Stage 2:  Interested          Motivator, Guide
Stage 3:  Involved             Facilitator
Stage 4:  Self-Directed     Consultant, Delegator
Theories of Teaching and Learning: The Staged Self-Directed Learning Model, G.Grow. from Barbara Stokes; Four Stages Of A  Self-Directed Learning Model