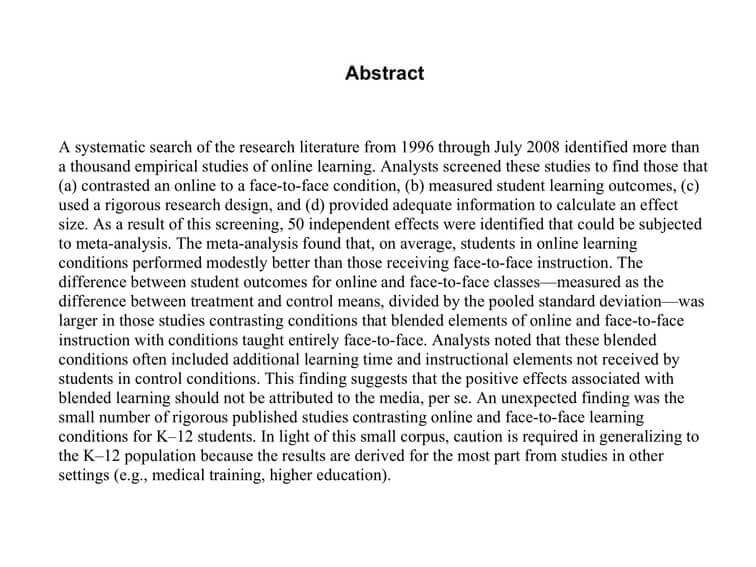 According To This Study, Blended Instruction Is The Best Immediate Path Forward For Schools
contributed by Jennifer Smith
ed note: The study referenced here is now nearly 10 years old; blended learning tools have changed, but it still has yet to be widely embraced in education a decade later. While current data often the most relevant, the basic premise of this post–that blended learning is the way forward for schools to grow–is likely more true today than it was when this study was revised in 2010.
The World Wide Web has changed all our lives.
It has had a particularly significant impact on schools using it as a medium to teach, making it easier for students to access learning material and conduct independent research. It can even help students develop critical thinking by using social media.
The Internet is changing the way we educate our children, offering more options than we ever had before. In Indiana, for example, more students are able to learn through the Internet. They are able to attend a tuition-free virtual school. This provides a solution for parents who want to homeschool their children or for children who would like to supplement the education they are getting at a regular school.
The Impact of Online Learning for Homeschooling
While homeschooling involves a parent teaching a child through physical textbooks and curriculum, it can sometimes be difficult for a parent to keep their children focused and engaged with traditional learning materials.
Online learning provides audio or video lectures, supplemental texts, and interactive quizzes. It also provides engaging videos that make abstract concepts easier to visualize through graphics.
In addition, online learning can help supplement any gaps in a parent's educational skills. For instance, if a parent has strong understanding of the humanities, but are somewhat weak when it comes to science subjects, online science classes can help fill in this missing skill set, and students are often able to work at their own pace on exactly what gaps they have.
The Benefits of Online Learning for Supplemental Education
In most schools and classrooms, mastery-based learning is utilized. This can cause problems as they advance through various grades because they keep on falling behind. In mathematics, for example, if a student does not master content in the lower grades, they may find themselves bewildered by advanced mathematical concepts in higher grades. They then conclude that they are simply 'not good at numbers' and fail to do well in the subject.
However, mathematics is a subject where skills cumulatively build on each other. For instance, if a student finds it difficult to understand decimals in the 4th grade, they will be bewildered by scientific notations in the 8th grade.
Fortunately, through online learning, they are able to catch up on math skills that they may have struggled with in earlier grades.
Online Learning vs. Traditional Learning
While online learning is certainly more convenient for students and teachers, is it as effective? Do students learn more if they can have a direct interaction with teachers and fellow students? Does the structured and organized environment of a classroom setting help students learn more compared to the classroom lecture?
Although online learning of academic subjects is widely known, it was not clear if this was more effective than traditional learning, where students could get direct help from a teacher. There was a justifiable amount of debate on which method was better; those who championed the idea of online learning and those who thought the traditional way of education had proven its value over time both offered convincing arguments.
In order to find out which worked better, the US Department of education asked SRI International to study the matter. In a 93 page document, Evaluation of Evidence-Based Practices in Online Learning, the study concluded that "online learning has been modestly more effective, on average, than the traditional face-to-face instruction with which it has been compared."
While this threw the weight of the argument on the side of online learning, they also added a caveat: "It should be noted, however, that this overall effect can be attributed to the advantage of blended learning approaches over instruction conducted entirely face-to-face. Of the 11 individual studies with significant effects favoring the online condition, 9 used a blended learning approach."
Interpreting the Results of the Study
This study might suggest that online learning is only slightly better than traditional learning. However, when you consider that the study took over 12 years and involved 99 studies, the word "marginal" is something of a statistical understatement. It basically meant that on average students would score in the 59th percentile through online instructions.
In comparison, on average students would score in 50th percentile in a classroom. It may be a modest difference, but still meaningful. In individual cases, online students could be scoring a grade or two higher than students in a classroom.
Considering the existing educational schema and infrastructure of in-person, brick-and-mortar instruction, blended approach is clearly the best immediate path forward to realize the potential of both online and traditional learning forms.