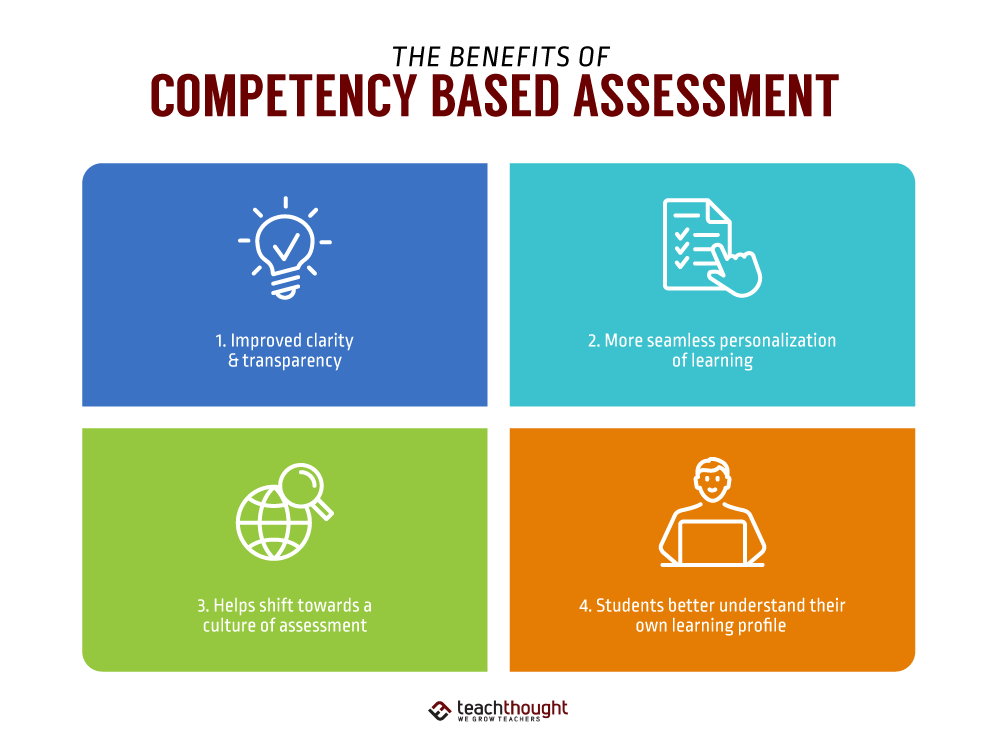 What Are The Benefits Of Competency-Based Assessment?
contributed by David Garrick, Dean of Graduate School of Education, UCDS College for School Culture
In What Is Competency-Based Learning?, we said that competency-based education "focuses on the student's demonstration of desired learning outcomes as central to the learning process. It is concerned chiefly with a student's progression through curriculum at their own pace, depth, etc."
The general idea behind a competency-based assessment is that it provides students and families with specific feedback about student performance that can lead to a clearer understanding of progress and skills gained over time.
As Dean of the Graduate School of Education at the UCDS College for School Culture, I've gained a unique perspective on the possibilities that competency-based assessment can provide. Students who attend University Child Development School (UCDS) in Seattle don't earn A's, B's, or F's. Instead, student assessments are communicated through our own set of competency-based continua for various subjects.
These continua, paired with narrative communication with students and families, make up the school's framework for assessment, based on skill progressions. I've seen the benefits first-hand in Pre-K through elementary classrooms, and also in training at the graduate level.
By providing specific information about the academic and social skills students exhibit, schools provide detailed and actionable information. This empowers students in their learning and educators in their teaching practices. Here's a general overview of the benefits of competency-based assessment.
Building Competency-Based Assessments: The Benefits
1. Improved clarity & transparency
Greater clarity allows teachers and families to identify areas of strength and areas where students may need additional support. In all cases, these assessments provide teachers with detailed knowledge about student progress that can be used to build individualized goals and educational plans.
In addition to evaluating proficiency in these domains, teachers should regularly share comprehensive feedback individual student accomplishments and struggles. For example, UCDS teachers provide narrative commentary to families where they focus on how a student engages within each domain, as well as notable accomplishments and struggles.
Focusing on comprehensive feedback brings clarity to the learner, and clarity to the family about what's happening in the classroom. Letter grades don't show the full picture (suggesting alternatives to letter grades), and a competency-based model is better equipped to provide students, families and future schools with clear information about each student's social and academic progress.
2. More seamless personalization of learning
Through Competency-Based Learning, educators have a better chance to provide a deeper view into each student's learning attitudes and strategies and can provide resources that best support individual needs. This type of information is key to understanding the unique modes, strategies, and coaching to which each student responds best. This is the foundation of personalized learning.
3. It helps shift towards a culture of assessment
To successfully adopt competency-based strategies, teachers and administrators must first reevaluate assessment. While traditional forms of assessment (i.e., exams and quizzes) are valuable when placing students on a general scale of progress, they don't show the whole picture. Making changes to assessment can be daunting for some educators, especially those who have been using traditional assessment practices throughout their career. It can also be a shift for parents to evaluate their student's performance without a grade.
It's important that teachers pursue resources and professional development that introduce different methods of assessing student progress, and why they hold value. As every teacher knows, the learning never stops – and by staying on top of current trends, curriculum can be adapted to meet every students' needs.
4. Students better understand their own learning profile
Through comprehensive, competency-based assessment methods, teachers can help students to reach college and career readiness with greater self-knowledge about their learning approaches and needs. Working from a continuum of skills ensures that every student is being challenged in a way that is appropriate to what they want and need to learn and that educators can give individualized support as needed to help them move forward.
Removing the stress of being placed on a tiered grading scale shifts the focus back to learning, while building the confidence to make mistakes. Students take ownership of their learning. They feel empowered when mastering a skill and learn to identify what's next.
Conclusion
For teachers, competency-based assessment brings depth and value to curriculum. With the focus shifted away from letters and percentages, students become more involved in long-term progress and are more apt to become engaged and take risks while learning.
Ranking students based on undefined competencies and then using that rank to determine their future prospects and contributions is a practice best left to past eras. Competency-based assessment provides more detailed information that promotes better-targeted teaching and learning for all parties involved.