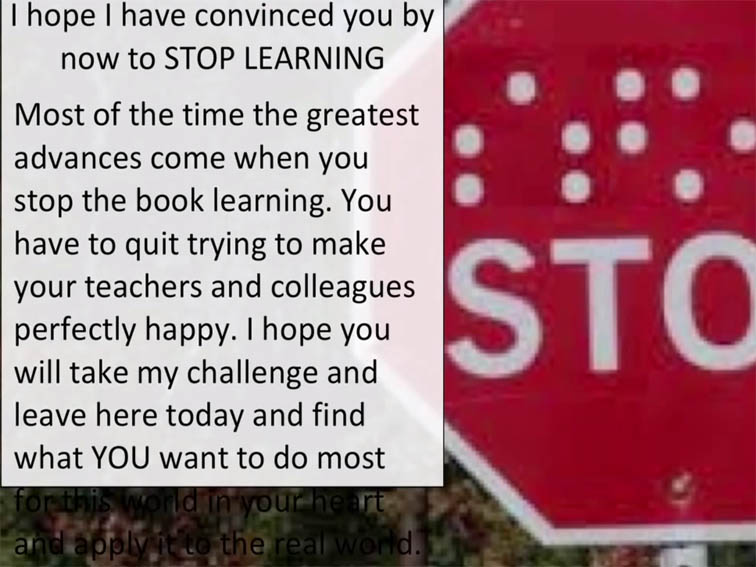 Getting Students To Stop Learning And Start Thinking
by TeachThought Staff
Jacob Barnett, a 12 year-old that's been diagnosed with Autism, has some simple advice for you:
Instead of being a student of that field, be the field.
In the 17 minute video below, in his own charming way he describes multiple historical events, from Newton and Einstein to his own life, where the need to "stop learning" led to the beginning of extraordinary thinking and creating. He implores everyone (not just students–you too) to stop "learning about" and start doing.
This, of course, implies the need for curiosity, self-direction, play, and passion in learning–shifting from compliance and "good grades" to thinking so innovative and creative that it disrupts the status quo.
And thus leads to something truly special.