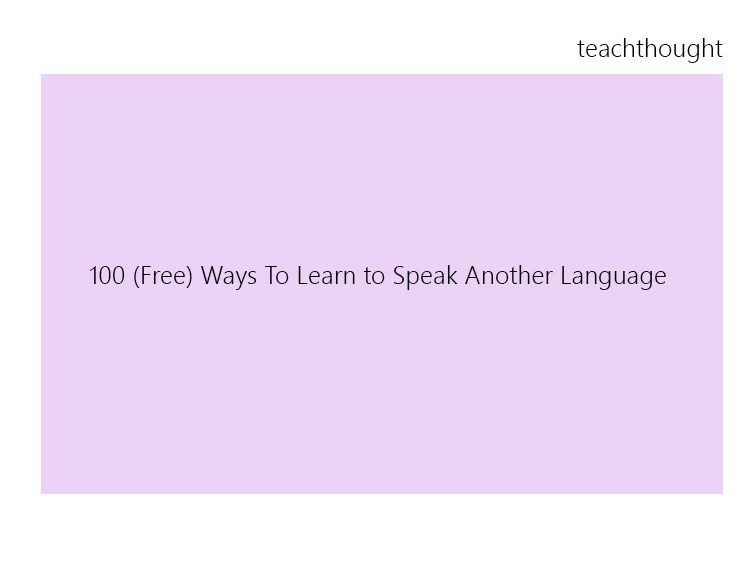 What Are The Best Resources For Learning How To Speak Another Language?
by TeachThought Staff
Ed note: This post was first published in 2012, and is in the process of being updated. If you have any updates or corrections, please let us know in the comments.
Learning another language is among the many things that have been made easier with the explosion of the digital universe. While some of the resources aren't incredible (simply using Google Translate), and some of the languages fairly obscure (Welsh), the list is impressive if for no other reason than to demonstrate how much is actually out there if you do a little digging.
Video Channels
Just watch and learn.
Podcasts
If you're an auditory learner, we have good news for you.
Textbooks
Finally, free textbooks. Take that, campus bookstore!
Translation
Use them as a supplement to your studies or just type a word in and memorize what comes out.
Communities
Harness the power in numbers by connecting with other language learners.
Tools
These high-tech resources will streamline your language learning experience.
Apps
Follow these links for the best language learning on the go.
This is a cross post from OnlineCollege.org