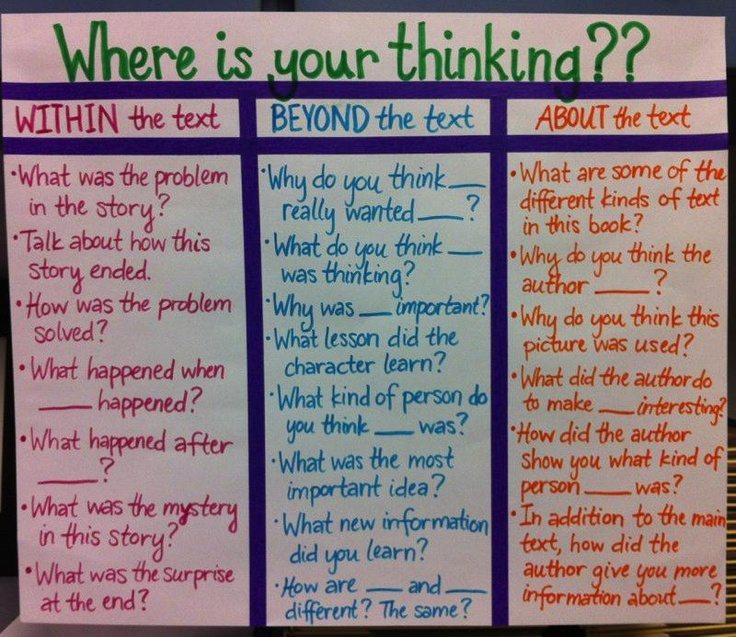 Help Students Respond To Common Core Texts With These Reflective Questions
The Common Core Standards represent a shift in the traditional instruction of English-Language Arts in the average American public school K-12 classroom. While there are several differences in the new standards, one of the most interesting (in addition to the expectation of technology integration) is the trend from literary to non-fiction texts.
That's not to say that literary texts aren't part of the standards, but increasingly, non-fiction and digital media are a part of a Common Core-aligned curriculum. Internationally, social and political events have reframed how we think about communication in general, thanks in no small part to social media.
We've covered this idea before–making the transition to digital media in the classroom, and teaching students to respond to digital media while honoring their inherent differences. Julieballew.com shared the following image that helps students practice working with Common Core expectations.
The graphic has 20 critical thinking questions–some of them question stems–to help students respond to a variety of texts and media. The questions are categorized in terms of what kind of thinking they require–within, beyond, and about the text. The best part about the graphic is the versatility of the questions–they should be functional with a variety of Common Core texts.
Within: summaries, sequence of events, conflict/resolution, etc. Mostly recall and other lower-level Bloom's Taxonomy (which, to clarify, is perfectly fine as a starting point in examining text).
Beyond: Inferencing, implicit ideas, evaluation, etc. Mostly mid-to-upper-level Bloom's Taxonomy.
About: Author purpose, author style, characterization, etc. Mostly mid-level Bloom's Taxonomy.