The Changing Landscape For Libraries & Librarians In The Digital Age
by Frankie Rendon, librarysciencedegree.usc.edu
The advent of the Internet has placed the need for libraries, and librarians under scrutiny. Now that everything in print is available online, do we really need physical libraries and librarians anymore? Of course we do…now, more than ever before.
According to Luis Herrera, city librarian of San Francisco, "Libraries are more relevant than ever. They are a place for personal growth and reinvention, a place for help in navigating the information age, a gathering place for civic and cultural engagement and a trusted place for preserving culture." (Herrera, 2012) Over the last decade libraries have kept pace with changing technologies and increased their relevancy even while traditional bookstores are still learning to navigate the digital era.
Web-based content and electronic media has changed the dynamics in which libraries operate and manage their mission. In 2010 nearly 300 million Americans utilized library services. Once, a library was a hushed center of books and tables; today the atmosphere is much different. 86% percent of libraries offer wireless internet services and over 20% offer computers for visitors encouraging study, collaboration, and research. In addition to onsite offerings, libraries offer online access to digitized archives, circulate e-books, music, videos, and audio books, and much more.
The American Library Association (www.ala.org) motto of "The best reading, for the largest number, at the least cost" was adopted over 120 years ago, and perhaps it has never been more relevant. Currently the ALA supports the following 4 primary dimensions for strategic library development:
Physical To Virtual Libraries – Creating a balance between physical facilities with the increasing demand for digital materials

Individual To Community Libraries – Accommodating the needs of individuals in concert with community engagement

Collection To Creation Libraries – Transforming libraries into facilities for media creation, not just consumption

Portal To Archive Libraries – Balancing the needs for physical and digital archives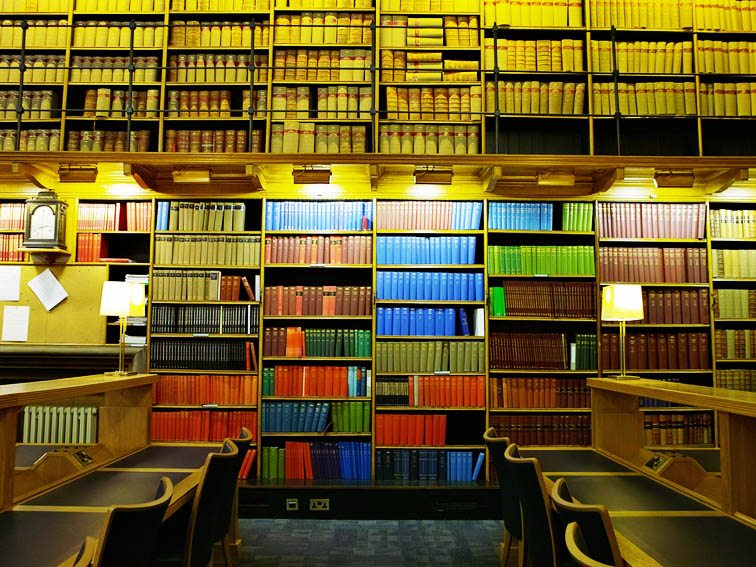 Changing Priorities
These priorities all reinforce the changing aspects of the publishing industry as well as the needs of library patrons. Once, librarians were the caretakers of books and advisors library visitors. Now their day-to-day and moment-to-moment responsibilities have dramatically shifted. Librarians in this digital age provide access, guidance and training to both physical and electronic materials housed onsite, and in online archives while remaining on the leading-edge of the vast digital databases available.
In many cases, librarians have become teachers educating library visitors about how to use digital library services and many libraries have become hubs for technology training offering free or low-cost training across a variety of mediums. But today's librarian is more than a steward of books, videos, and digital archives; they are also key partners in community and public relations. Many organize and host community events, network with other library and database systems encouraging interaction to increase the quality of materials available for their patrons.
The new landscape of the digital age and the affect it has on librarians is not without its challenges. Now, they must keep up-to-date with latest developments across all technologies and mediums while still providing traditional onsite librarian functions. In light of the changing landscape of library science, Master Degree programs in Library Science and Information have adapted to become more inclusive of technology and media training. Degree programs have morphed and adapted to meet the needs of the evolving information environment we live in. Students in leading edge Master's Degree programs learn about the latest in information management and develop proficiency in the organization, collection and management of information as well as the fundamental library science theory and practice.
Today, librarians are more valuable than ever before due to their vast knowledge, expertise, community relations skills, and passion for imparting knowledge, all social literacies as important now as ever.
The amount of information available on the Internet is staggering; seeking out and finding the best avenues for research and access to digital publications is overwhelming without the guidance of someone who makes it their job to do that sort of thing–and in a place where credible, organized sources of information are their whole purpose for existing.
Image attribution flickr user robbyvanmoor; The Changing Landscape For Libraries & Librarians In The Digital Age