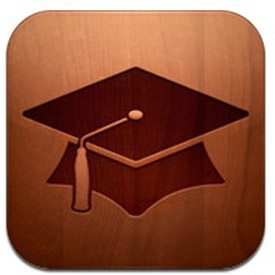 How To Cite An App in APA Style
by TeachThought Staff
After seeing the correct way to cite a tweet last year, it brought to mind the need to cite increasingly diverse media forms. No longer books, periodicals, and mere websites, information is becoming increasingly refracted from more nuanced media forms.
So it was with great delight that I found out the correct way to cite an iTunes app in APA style, courtesy of a letter from Jeff Hume-Pratuch and Rebecca Raszweski. It includes details on how to cite an app from iTunes. Presumably, the process would be parallel for Android.
Times they are a' changin'.
"The general format is:
Rightsholder, A. A. (year). Title of Software or Program (Version number) [Description of form]. Retrieved from http://xxxxx
where "Rightsholder, A. A." stands for either an individual author or a corporate author of the software. An example would be:
Skyscape. (2010). Skyscape Medical Resources (Version 1.9.11) [Mobile application software]. Retrieved from http://itunes.apple.com/
Hope this helps,
Jeff Hume-Pratuch
Editorial Supervisor
APA Journals
(Provided by Rebecca Raszewski, MS, AHIP Assistant Information Services Librarian & Assistant Professor Library of the Health Sciences University of Illinois)"