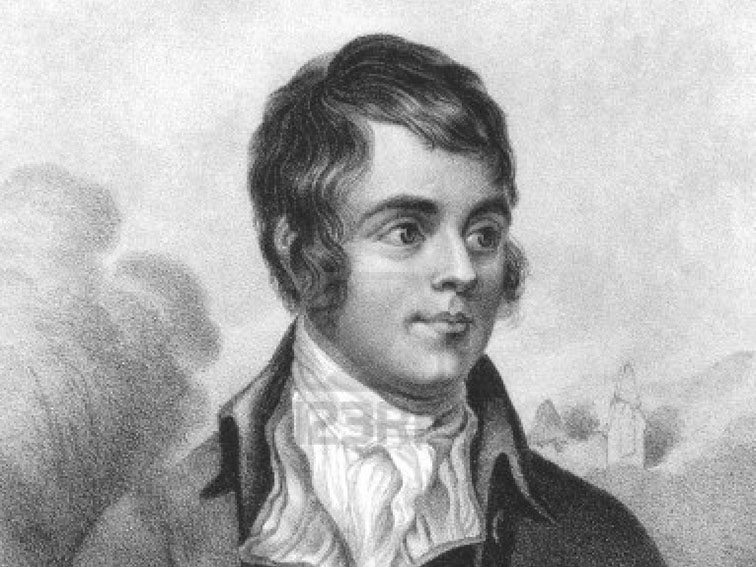 Robert Burns, 'Auld Lang Syne', & Resources For Teaching His Poetry
by Michael Russell, Cabinet Secretary of Education for Scotland
Robert Burns is Scotland's national poet, by custom and tradition. He began writing poetry and songs at an early age and quickly became famous across the country for his writings.
Burns wrote about many things, not only Scotland. Indeed, despite having never visited America, in 1784 he wrote the Ballad on the American War and today a number of US cities, including New York and Denver, have erected statues to Burns. Even Abraham Lincoln was a lifelong fan of the Scots poet, memorising his poems by heart, attending a Burns night celebration and writing a toast to the poet describing him as 'genius'.
Following his death, at the age of 37, his poems traveled with the Scots diaspora and achieved international recognition as the influence of Scots increasingly took hold in all four corners of the globe. Today people from all parts of the world are familiar with his work, while his song 'Auld Lang Syne' is now widely sung to bring in the New Year, with the Scottish tradition of Hogmanay being, of course, internationally recognised.
And on 25 January every year, people across Scotland and the world mark the Bard's birthday and celebrate his life and work with a Burns Supper – an evening gathering involving haggis, whisky and poetry! Indeed, there are many Burns Suppers and festivities taking place right across the US this weekend – from New York City to Boston, and Atlanta to Chicago.
In Scotland, our ambition is for every young person to learn about their national culture and heritage as a natural part of their learning experience – from the early years to the senior phase of education. Burns wrote in both Scots and English and the Scottish Government recognises that the languages, dialects and literature of Scotland provide a rich resource for young people to learn about their country.
There is no mandatory curriculum in Scotland and schools have flexibility to decide on which topics they teach. So while there is no requirement for schools to teach Burns, young people in Scotland should have the opportunity to learn about their own history, culture and heritage.
There is curriculum support and encouragement for teachers to include songs and poetry in their lessons at any stages and for some courses, poems of Robert Burns are included as set texts.
Education Scotland, our national education improvement agency, has a dedicated section of their website on Robert Burns which contains a wealth of educational resources for schools and teachers.
However, it is not just within the classroom that children will learn about Robert Burns. Across Scotland this week, Robert Burns and his poetry will be integrated into the life of the school, for example, as a theme for school assemblies and concerts to celebrate his birthday.
'Auld Lang Syne': Robert Burns & Resources For Teaching His Poetry