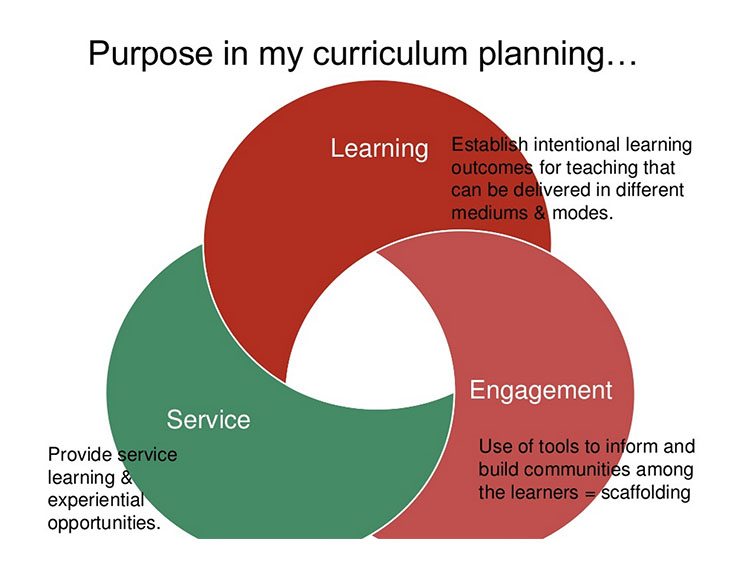 Ten Valuable Lessons For The Digital Teacher
by TeachThought Staff
If you're a teacher, and you're in any way digital (and you presumably are if you're reading this), there are some strategies you might consider to lubricate the interaction between the two.
And that's where Lessons Learned from Lecturing from Laura Pasquini, Ph.D., comes in. In this fairly short presentation, Dr. Pasquini (whose blog you can find here) offers 10 lessons for the digital teacher. The strength in these tips is in the practical and flexible value each idea represents.
Time management, metrics for success, find purpose (indicated in the graphic above), growing a PLN (here are 20 ways to help grow your professional learning network), reflection, and mentoring are valuable for any educator in any space at any grade level, or content area. They also apply equally to new and experienced teachers, K-12 or higher ed, and so on.
Give them a look below, and give Dr. Pasquini a follow on twitter.
How To Be A "Digital Teacher"
Manage your time
Be organized in your teaching
Measure success
Be purposeful
Find a mentor
Always be learning
Reflect on your teaching
Grow a personal learning network
Create teaching files
Be open