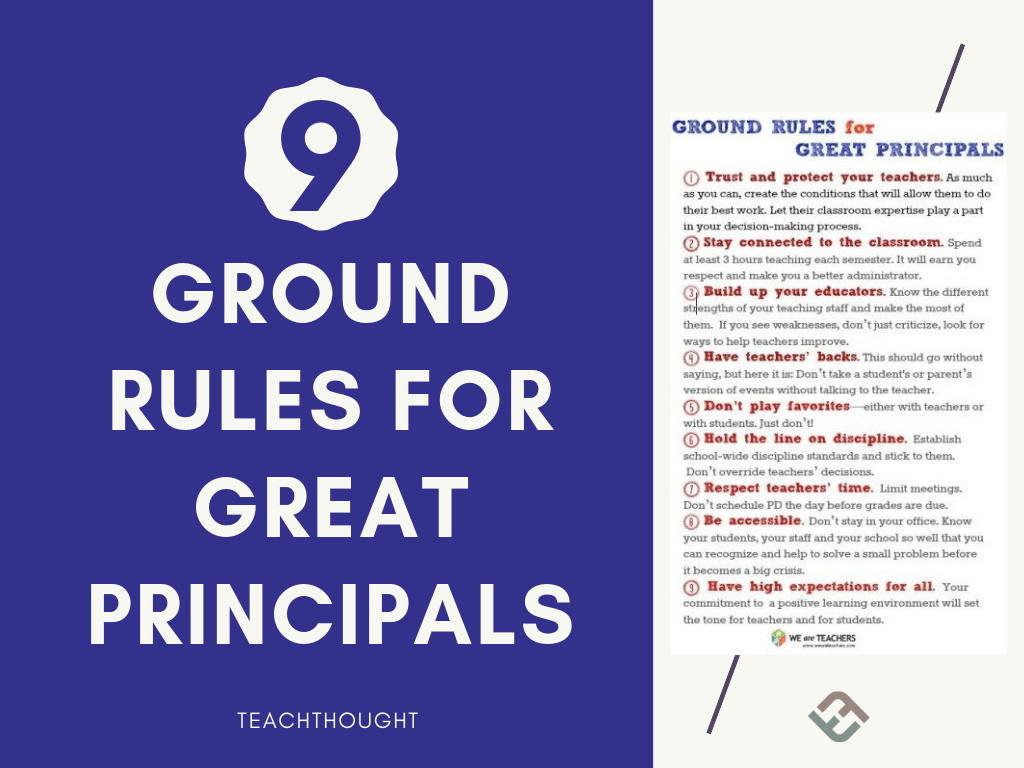 What Are The Ground Rules For Great Principals?
by TeachThought Staff
What does it take to be an effective principal in the 21st century?
In 7 pillars of digital leadership, Eric Sheninger identified crucial elements of leadership for a connected principal in a digital world. Eric explained the context for educational leadership in a modern world.
"As schools change leadership must as well. With society becoming more and more reliant on technology it is incumbent upon leaders to harness the power of digital technologies in order to create school cultures that are transparent, relevant, meaningful, engaging, and inspiring. In order to set the stage for increasing achievement and to establish a greater sense of community pride for the work being done in our schools, we must begin to change the way we lead. To do this, leaders must understand the origins of fear and misconceptions that often surround the use of technology such as social media and mobile devices."
The following graphic from weareteachers.org takes a more general approach, but provides 9 clear tips–'ground rules'–for great principals. Most focus on promoting growth and capacity in teachers, which makes sense. For every one principals, there are dozens of teachers acting out and realizing a vision in their classroom.
What would you add to the list?
9 Ground Rules For Great Principals
1. Trust and protect your teachers.
2. Stay connected to the classroom.
3. Build up your educators.
4. Have teachers' backs.
5. Don't play favorites.
6. Hold the line on discipline.
7. Respect teachers' time.
8. Be accessible.
9. Have high expectations for all.