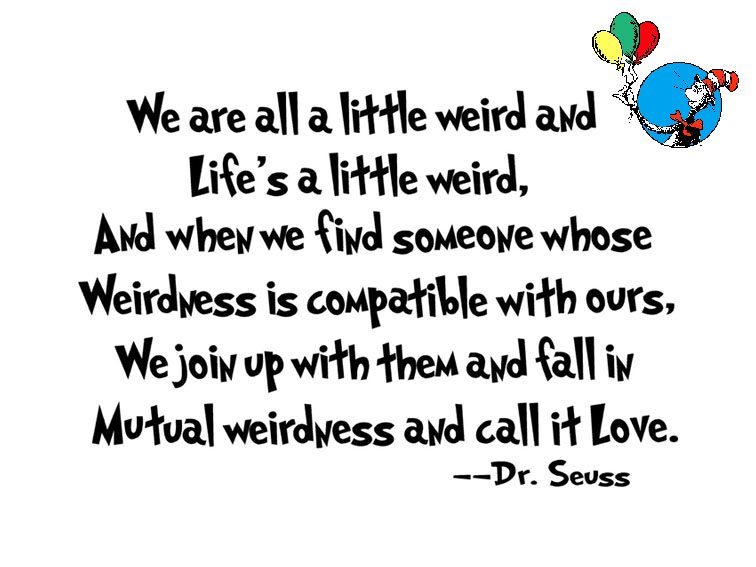 Dr. Seuss Gives Teachers These 30 Lessons
by TeachThought Staff
Dr. Seuss is gold–whimsical and visually interesting traipses through surreal worlds, and always full of life advice.
And life advice is learning advice, and learning advice–well, that's why we're all here, yes?
There are themes below that apply directly to the responsibilities of a teacher. Let's face it–teaching is an emotional roller coaster, and a microcosm for life itself, full of tedium and wonder, disappointment and triumph, down days and days to celebrate. Take #11 for example–you have brains in your head and feet on your choose, you can steer yourself any direction you choose–can be both encouragement to elementary students, or high school students taking themselves–and life–too seriously.
But it can also be applied for teachers, who each day face the incredible task of pleasing administrators, outside experts, parents, communities, colleagues, and the students themselves. Sometimes it's empowering to realize that no matter the outside "pressure," you're in the classroom for a reason, and have a world of potential in your hands each day to make decisions that impact lives.
A few other standouts from the graphic from mamiverse.com?
2. Don't cry that it's over. Smile that it happened.
6. Think and wonder, wonder and think.
13. Sometimes the questions are complicated and the answers are simple.
15. Everything stinks 'til it's finished.
28. Step with great care and tact and remember life's a great balancing act.
29. Unless someone like you cars and awful lot, nothing's going to get better. It's not.
30. You're on your own and you know what you know. And you're the one who'll decide where you go.