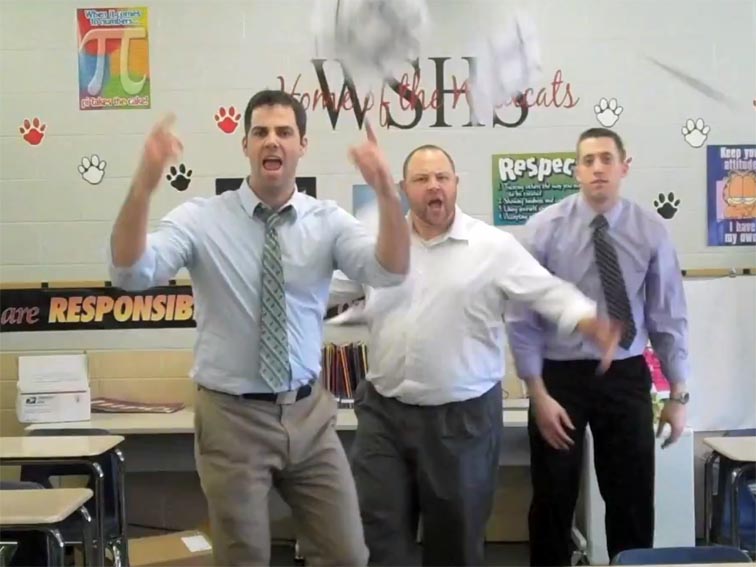 Everything You Could Ever Want From A Math Rap
Math rap, as a genre, is amazing. Reminiscent of the 'stay in school'" videos that attempt to legitimize school lunch using the street cred of hip-hop, math rap videos have found a life of their own, and the "All I Do Is Solve" is a recent entry in that category.
A problem with these videos is that they depend on said 'street cred' and pop-rap (as opposed to hip-hop) tends to age about as well as celery so a cool video from eight months ago is not so cool anymore. But then again, as soon as graph paper and linear equations were added the whole thing 'cool' went right out the window, so forget I said anything and fire the video up.
As far as math rap goes, it has it all:
Popular song? Check.
Forced Math content? Check.
Awkward teachers embarrassing themselves for the good of student learning? Check. (Actually, they're surprisingly good. It's terrible and/but we love it!)
You can find the video here if the embed below is broken.