How To Create Your Own Digital Rubik's Cube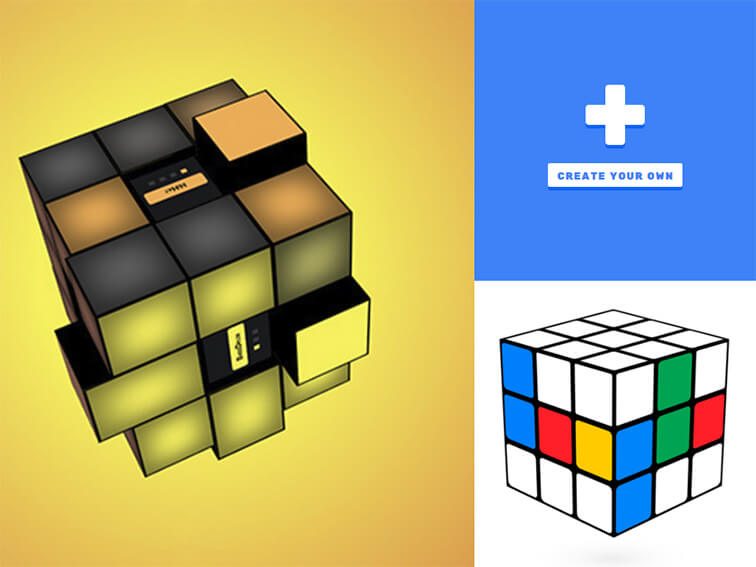 How To Create Your Own Digital Rubik's Cube
Contact Us To Bring TeachThought Professional Development To Your Site!
by TeachThought Staff
Want to create your own Rubik's Cube? Of course you do.
And now you can, and right from your web browser thanks to the Chrome Cube Lab. On this interactive site, you can create a digital Rubik's Cube, try to solve one with your keyboard, or check out some of the existing "experiments" (samples other have created). We did the latter, and found that some of the links are dead or lead to "make money today" pages. And because of the nature of mobile browsers and older approaches to coding (e.g., Flash), most of the Cube's don't play nicely with mobile browsers like iOS. (Though this one somewhat worked for us.)
But if you're on a desktop, most work. Maybe a quick/fun student project? To get an idea what it's like to solve a Rubik's Cube on a desktop, you can check out Google's Rubik's Cube, or our favorite, the Static Cube.
About Chrome Cube Lab
According to Professor Ernő Rubik, a Hungarian architect and inventor of the Rubik's Cube, "the Cube was born in 1974 as a teaching tool to help me and my students better understand space and 3D. The Cube challenged us to find order in chaos. Since then, technology has made fantastic progress in bringing new possibilities to how we learn and how we tackle bewildering complexity. Chrome Cube Lab takes full advantage of that progress by encouraging curiosity and problem-solving skills—the very reason the Cube was created in the first place. I can't wait to see people learn about three-dimensional objects through their browsers and to test the limits of what is possible when the Cube gets re-jigged using cutting edge web technologies."
How To Create Your Own Digital Rubik's Cube