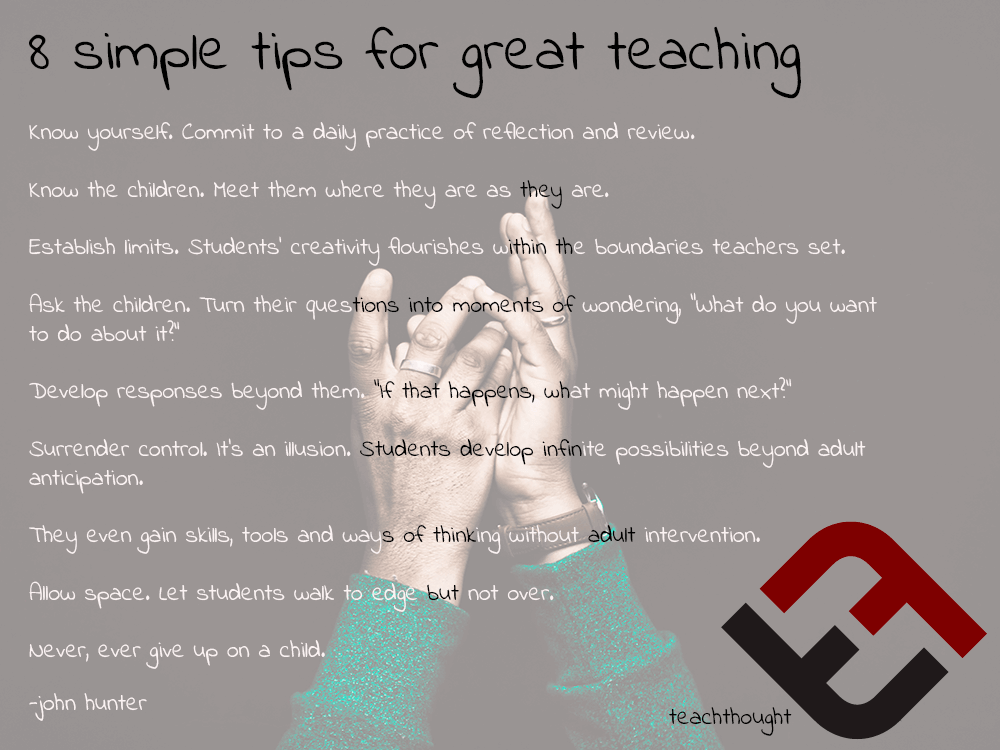 What Are The Best Simple Tips For Great Teaching?
contributed by Jane Healey, Ph.D.
I just returned from a conference where the organizers screened World Peace and Other 4th Grade Achievements, a documentary about John Hunter, the teacher from Charlottesville, Virginia whose elegant design of a classroom activity elicits the deep thinking and creative problem solving educators strive for.
Hunter responded to questions with a crafted vision of teaching and touching anecdotes from his long years in the classroom. Over and over, he repeated a central theme: human interaction is at the heart of effective education. There's no app or standardized test for good teaching. (Or replacement for the kinds of things great teachers do differently.)
As he spoke, Hunter punctuated his comments with phrases that add up to an instructional guide for serving students in the educational endeavor. Hunter built his philosophy on the legacy his mother shared with him, and he generously offers it to the next generation and teachers of all ages.
Here's a sample of John Hunter's lessons:
Know yourself. Commit to a daily practice of reflection and review.

Know the children. Meet them where they are as they are.

Establish limits. Students' creativity flourishes within the boundaries teachers set.

Ask the children. Turn their questions into moments of wondering, "What do you want to do about it?"

Develop responses beyond them. "If that happens, what might happen next?"

Surrender control. It's an illusion. Students develop infinite possibilities beyond adult anticipation. They even gain skills, tools and ways of thinking without adult intervention.

Allow space. Let students walk to edge but not over.

Never, ever give up on a child.
I hope for schools where the last item is the whole mission statement.
8 Simple Tips For Great Teaching