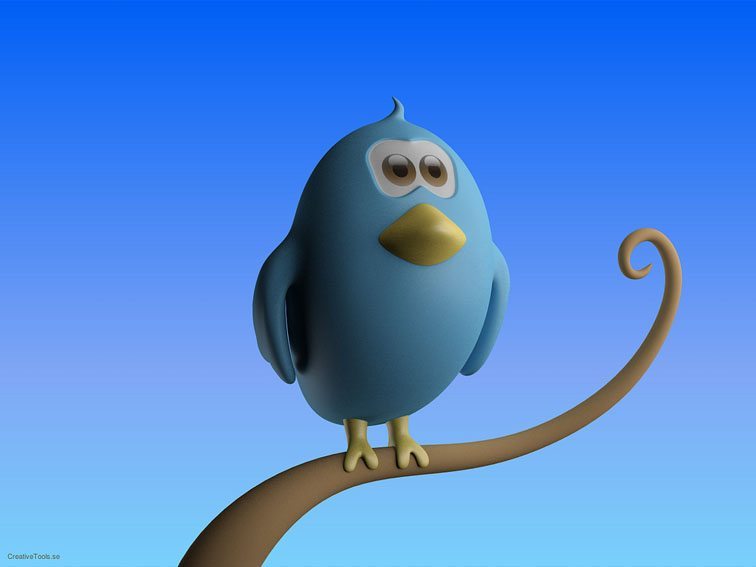 by Dawn Casey-Rowe, Social Studies & Educational Technology Teacher
Teachers And Social Media: Finding Your Comfort Zone
"You're a teacher. You shouldn't blog."
My friend was serious–and concerned. "You never know–you could get in trouble." He was looking out for my best interests. When I made the decision to start writing and tweeting, I heard that message constantly.  There were far more people saying "you can't" and "you shouldn't" than "you can." The problem is this–"you can't" is stagnation. Vision comes when we say "you can." Education is the place where vision must percolate. A great place to do that is in social media and with social learning.
Social media has the potential to strike fear in the hearts of many educators. It's a frequent topic in articles and education Twitter chats.  Everyone has lines in the sand about social media.  Some educators aren't comfortable being public in spaces where students can see them. Others have strict rules about how they interact online professionally. Often, teachers have school and personal accounts, effectively separating personal and private lives.
As more and more teachers reach out in the public sphere, they wonder if this leaves them overexposed, and if so, the best practices that they should use. Several schools have policies about social media like Facebook and Twitter in school, but for others, it's uncharted territory.  Teachers new to social media can be left feeling afraid. Someone recently asked me if I was nervous about social media–being so public on online. But I don't feel "exposed," because it is all positive.  I am often asked whether I'm concerned students will see my material.
"Well," I reply, "I want them to use my Learnist boards, and there's nothing I wouldn't say in public on my blog, though I'm not sure the topics are of interest to them. And if they want to read articles about education, I'd be thrilled."
The payoffs are huge. Social media has led to some of the best professional relationships I have–linking with visionaries, crowdsourcing information, and discussing best education practices. I decided that "you can't" was just the epic challenge I needed. I linked everything up. I went public. I started to blog. I began to get involved in the conversation, and when I did, it surpassed my wildest expectations.
I now have a PLN, (Professional Learning Network) of national experts in education, tech, writing, blogging, social media, sustainability–any interest I develop. These personal relationships have sometimes resulted in collaboration. I've had a national audience for things I care deeply about–things like social justice, EdTech, sustainability, and education reform.  Now, I don't have to wonder about best practices, I can touch base with the nation's experts and have those conversations in real time.
If you're just jumping into social media, you might appreciate the following Learnist resources. There critical questions that teachers need to consider when jumping off the diving board into social media. Once you jump, you're going to make a splash. These examples of people blogging, using social media, and connecting the world will help you think about how you might be able to benefit.
Teachers & Social Media: 6 Resources For Finding Your Comfort Zone
These blogs are by teachers on the subject of teaching. There are many other teachers blogging on multiple subjects. These blogs can help you better in the classroom, but they can also help lead you to classroom or personal blogging as well.
Teachers and students can benefit from social media when used properly in class. It might seem intimidating at first–much of what goes out there stays public, but as you learn more about the various platforms, you can feel more comfortable using them in the way that is right for you. Would you like to better involve families, engage students, and show off your stuff? Use this board to dig a little bit deeper into a new platform today.
3. Resources for the Community College Educator: Social Networking/Blogs and Websites
Community colleges have more freedom and opportunity to use blogs and social media in their courses. This board is a primer for some of those creative uses. It also includes learnings on ethics and other considerations of using social media in the college classroom.
4. 21st Century Leaders: Connected Principals
These educational leaders are leading the charge into educational excellence. They are blogging, tweeting, and sharing their information with wide audiences. You can connect with them by reading their blogs, engaging in their Twitter chats, and hanging around online. Their thinking is revolutionary, and will be felt by students and teachers for a long time to come.
Learnings six-eight really show the versatility of social learning. Social media and social learning such a wide reach–opportunities to seek information, contact others, and share information with the world. It's hard to walk away without excitement when you imagine the possibilities.
6. Think Good: Education and Social Media
This board is in English and Spanish. I'm glad to see more and more languages popping up on Learnist, as Learnist goes global.
Follow Learnist at @LearnistTweets and like Learnist on Facebook. Don't forget–if you find these Learnist boards helpful, you can use the "+add to this board" feature to contribute your learnings at any time!