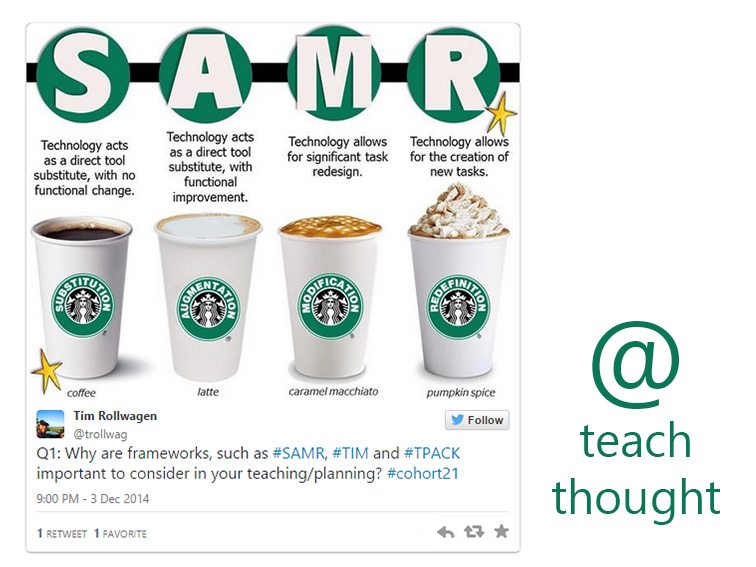 Why Do Teachers Like Learning Models? A #twitterchat
by TeachThought Staff
Recently, #cohort21 hosted a twitter chat on a topic near and dear to our hearts: learning models and frameworks.
We have our own ideas about what they're so important, but this isn't about us, is it?
This being 2014, the #twitterchat conversation, of course, quickly turned to SAMR and TPACK, and educators shared their favorite versions, how they used them, and what future needs in the space might be. Archived twitter chats make for wonderful quick reads, and can include some gems (the Starbucks analogy, for example), so, here you go. #twitterchat: Why Teachers Like Learning Models, all in one place.