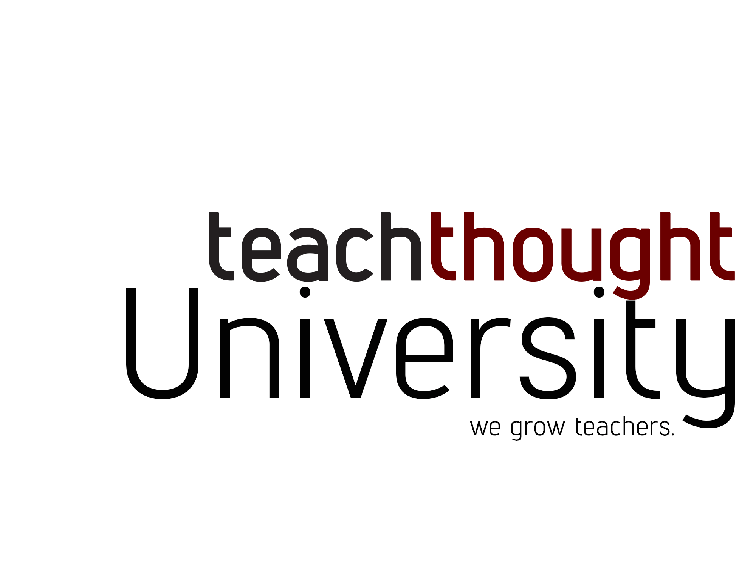 Want To Help Us Beta Test TeachThought Groups?
by Terry Heick
Want to help us beta test TeachThought Groups?
If you love TeachThought and love learning, an upcoming opportunity may be useful for you or someone you know. We are beginning early beta testing of TeachThought Groups, a social learning approach that gathers teachers based on specific needs and circumstances to help them grow. How exactly this is structured is still a matter of iteration and design, which is why we are beta testing to see what does and doesn't work, what features we need and don't need, and so on.
If this is something you're interested in, use the form below to let us know.
Note, districts and schools who want to use the groups with their staff are encouraged to apply.
Details
What: TeachThought Groups, a social learning strategy for TeachThought University
When: immediately
Where: We will provide sign-up links once accepted
How long does it last?
We aren't sure about this one–'as long as it takes' might be the best response. As stated above, the idea is to improve TeachThought Groups and getting feedback–directly and indirectly–about what works, what's broken, what's confusing, what you'd like to see more of, etc.–so that we can make that happen.
What information will be collected?
We will obviously need your email address. You will also select a username and can personalize your profile but can also choose to make your profile private.
What are you commiting to?
Nothing formally. We just hope you'll use TeachThought Groups in a way that's useful to you while providing feedback for us to make it better.
What is the cost?
The beta test is free.
Interested? Fill out the form below and we will be in touch if we think you're a good fit. (If we don't select you for the beta test, it's not personal. It could be your grade level or content area or some other data point that encourages us to select another applicant.
Also note, we may not choose you immediately but contact you in the future to see if you're still available as opportunities arise.
[wpforms id="48241″ title="false" description="false"]