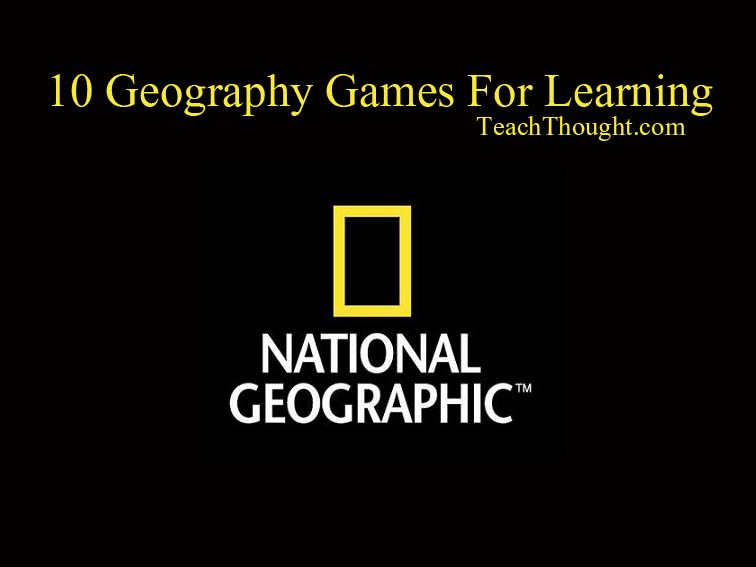 10 Geography Games For Learning
Can your North American students locate Iraq on a map of the world? If the answer is yes, then they are in the minority according to a National Geographic survey.
The same survey found that 20 percent of young Americans think that Sudan is in Asia, and 48 percent think that the majority of the population in India is Muslim. American students consistently fall short when it comes to knowledge of geography. In fact, the 2021 National Assessment of Educational Progress rated less than a fourth of American students proficient in the subject area.
See also The 32 Best Digital Storytelling Sites and Apps
Educators in traditional and online schools can help boost the numbers by ensuring that geography is exciting and fun to learn, a feat that is made easier with the right tools. Here are nine educational geography video games for enlivening your lessons and raising your students' geography IQ. While not as up-to-date as many of their math and science counterparts, it's a start, yes?
Stack The Countries (iOS, Android, and PC)
Typically used by 9-11 year olds, this app helps students be able to place countries' locations. Though only using simple mechanics, this app can really help a student learn countries and their locations. If needed (or wanted) here is this app's counterpart of just the American states, Stack the States.
Teaching through information cards, this board game can teach students & children lots of different information. Featuring 1164 facts, 194 cards, and 4 challenges, this game teaches a variety of things. The World Game targets children 8+ and is played with 2-5 players.
GeoGuessr (Browser)
Developed by Swedish IT professional Anton Wallen, GeoGuessr provides visuals from around the world using Google Maps' street view. The game shows an unidentified scene and invites players to guess where it is by placing a marker on a world map. Students can make guesses based on terrain, road signs and other clues, and score points based on how close their guesses are.
Google Earth (iOS, Android, PC)
Students can explore almost anywhere with Google Earth. Students can look anywhere using satellite view and thousands of places using street view. Google Earth also has quizzes and tours through the voyager feature. Google Earth has immense amounts of information waiting to be consumed by students–this app is free and can be downloaded on any device.
World Quiz (iOS, Android, and PC)
This game tests students' knowledge through quizzes and challenges. World Quiz helps students learn flags, country locations, country sizes, country population, and more. Students can also level up, gain achievements, score points.
National Geographic (iOS, Android, and PC)
From the depths of the oceans to the peak of Mt. Everest, National Geographic allows you to view the world in all kinds of ways. This app helps teach students through quizes, articles, photos, etc. National Geographic can also teach more than just locations on a map–it has articles on different cultures, animals habitats, biomes, sea-life, and more.
Seterra (iOS, Android, and PC)
Seterra has lots of information ranging from world flags to all of the Olympic nations. Teaching mostly through quizzes this site can be useful to students for technical and basic parts of geography. This site is free and available on any device.
StudyGe (iOS, Android, PC)
StudyGe is a quiz-based game that has a variety of different things to learn–including, countries, flags, and capitals. There are different game modes and information cards on each country. This game also has online features that allow students to test their knowledge against other people.
Geotrainer (iOS and PC)
This game can helps students learn lots of country facts and info–its main focus being on particular facts and pieces of information. Geotrainer is a very detailed game, featuring information about mountain ranges to city population. For children and students 4+ this game can help students with geography.
GeoBee Challenge (iOS, Android, and PC)
In the multiple-choice round, answers come from a library of more than 1300 National Geographic GeoBee questions. In the map challenge round, you zoom, pinch and tap your way to find spots on an interactive map from a catalog of 1000+ locations. For an added challenge, bonus rounds include compelling National Geographic photographs where you have to locate what's in the photo on the interactive map…only we don't tell you where the photo was taken or what is in the picture!
Gaming has become a vital part of the modern classroom, and with good reason. Students respond favorably to gaming in any setting and can become motivated to learn when the right educational video games are introduced. Use these video games to motivate, inspire and engage your students as they soak in valuable geography knowledge.
Margaret Brewster is a freelance writer and non-profit consultant. She is a contributor at onlineschools.com.