12 Smart iPad Apps For Collaborative Learning
This post is promoted by the educational app Conojo Whiteboard – An Interactive Drawing Tool.
Using the iPad for collaborative learning isn't the most seamless thing in the world. For one, you have to define what you mean by collaborative learning, and here we can loosely define it was "a kind of learning where collaboration is an integral part of the learning process."
This means not just publishing ideas, but publishing them in ways where writers can receive feedback, reflect, and revise their writing or thinking.
This means not just tweeting thoughts or content, but doing so intentionally to promote feedback and interaction.
And it also means working together in real-time to accomplish collectively forged and monitored goals, whether your building a fortress with a massive tunnel system in Minecraft, or working with experts outside of the classroom on a presentation using Google Drive.
The following 12 apps (and one modeling article) are modern, "smarter" apps whose design (or significant parts of design) is based around the idea of collaboration and collaborative learning. Let us know in the comments section which we missed, or better yet, add it to our list.ly list!

12 iPad Apps For Collaborative Learning
12 iPad Apps For Collaborative Learning
Dec 03, 2013 - itunes.apple.com -

1704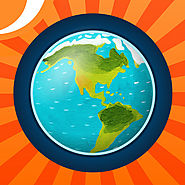 Barefoot World Atlas puts the world at your children's fingertips! With this incredible app, anyone can fly around the magical, interactive 3D globe and discover the rich wonders of our planet.
Dec 03, 2013 - itunes.apple.com -

1622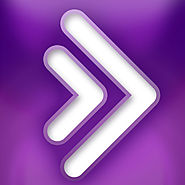 Blackboard Collaborate™ Mobile – Collaborate on your mobile device!
Dec 03, 2013 - itunes.apple.com -

1806

For the organized classroom to complete organized tasks in an organized way.
Dec 03, 2013 - itunes.apple.com -

1890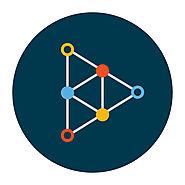 Educreations is a unique interactive whiteboard and screencasting tool that's simple, powerful, and fun to use. Annotate, animate, and narrate nearly any type of content as you explain any concept. Teachers can create short instructional videos and share them instantly with students, or ask students to show what they know and help friends learn something new.
Dec 03, 2013 - itunes.apple.com -

1540

Flipboard is a brilliant social reader that lets you--or students--create their own magazines out of digital content. One of TeachThought's favorites!
Dec 03, 2013 - itunes.apple.com -

1681

Cloud-based word processing and presentations.
Dec 03, 2013 - teachthought.com -

1647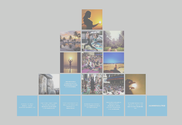 Creating video narratives requires both creativity and teamwork. For that reason, it's a great assignment to use in the classroom. But how do you make such a complex process playful enough to maintain the students' attention? Until now, it would have taken a huge effort from educators to make the process seamless.
Dec 03, 2013 - itunes.apple.com -

1848
Explore randomly generated worlds and build amazing things from the simplest of homes to the grandest of castles. Play in creative mode with unlimited resources or mine deep into the world in survival mode, crafting weapons and armor to fend off the dangerous mobs.
Dec 03, 2013 - itunes.apple.com -

2061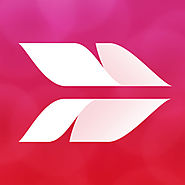 See something that sparks an idea? Use Skitch to snap it, mark it up with simple tools, and send it on in an instant. Your bold ideas stand out even brighter with Skitch.
Dec 03, 2013 - itunes.apple.com -

1859

Super simple tool to distribute content, communicate, and skim social streams. Also, see our post on #hashtag-based storytelling below.
Dec 03, 2013 - itunes.apple.com -

1697

Dec 03, 2013 - itunes.apple.com -

1983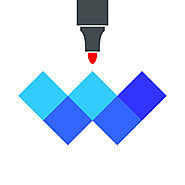 Nothing more, Nothing less,
Super Simple, Super Excellent.
12 Smart iPad Apps For Collaborative Learning