22 Of The Newest Apps To Make Videos In The Classroom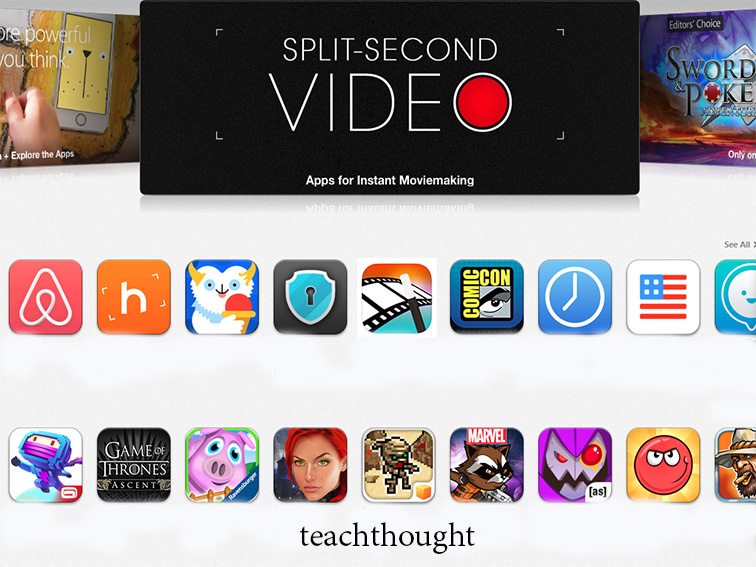 22 Of The Best Apps To Make Videos In The Classroom
by TeachThought Staff
In education, perhaps one of the least utilized talents of iOS hardware is creating exceptional video.
While it's not uncommon for teachers and students to use iPads to create videos, creating stunning videos that are compelling, well-produced, innovative, truly social, and/or something worth sharing with the world isn't so easy.
Truth be told, that's less about the technology and more a matter of teaching, learning, and planning–who is creating the video, why are they creating it, and who are they creating it for. Audience, purpose, and design. But just because the technology isn't the most crucial doesn't mean students should be forced to work with mediocre tools. Which is where this list comes in.
Below are 22 apps we've handpicked as powerful teaching and learning tools to work with digital media in your classroom. Like almost anything, these are more potent in the hands of students than teachers, so start there and work backwards–audience and purpose: What's possible? What needs communicating through video, and who needs to hear/see it?
How can I help students turn these iPads into tools for magnificent creation?

22 iPad Apps To Make Videos In The Classroom
22 iPad Apps To Make Videos In The Classroom
22 Of The Newest Apps To Make Videos In The Classroom; 22 Of The Newest–And Best–Apps To Make Videos In The Classroom