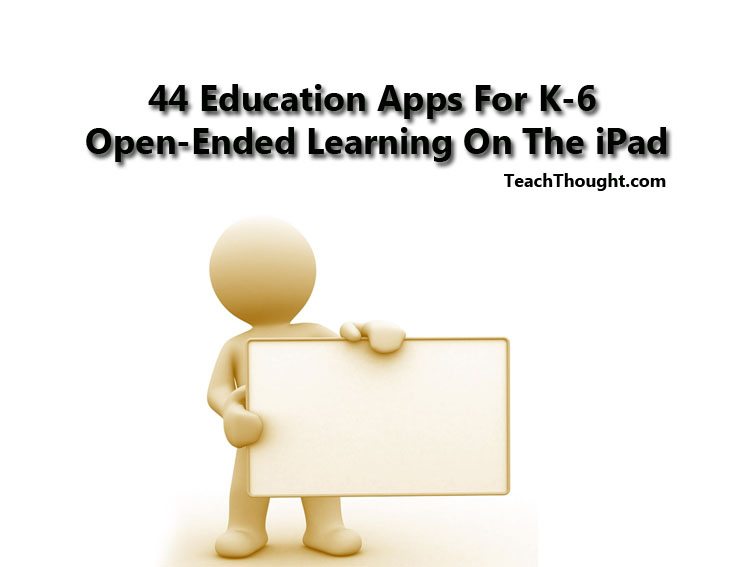 Education apps are helpful for teachers because they refract content through engaging, colorful, and gamified approaches to content interaction.
They are also mobile, can offer data, and can be played at school or home, making them useful in a K-12 blended learning or flipped classroom setting.
With this kind of flexible utility in mind, it's no wonder they're in such high demand–so here are 44 education apps for K-6 students doing the best kind of learning math teachers hate and English-Language Arts teachers love: open-ended learning.
Open-ended learning challenges learners to revisit old questions, reflect on their own thinking, and struggle not for the sake of "being correct," to honor the learning process itself. The humanities, art, music, and other creative content areas are often home turn for open-ended learning, but this approach can be used in pursuit of any kind of knowledge, while encouraging students to continue thinking long after the question has been asked.
iPad App Recommendations for K-6
Suggested list of core iPad apps for K-6 use. Preference is given to apps that are open-ended and can be used for various creative needs.