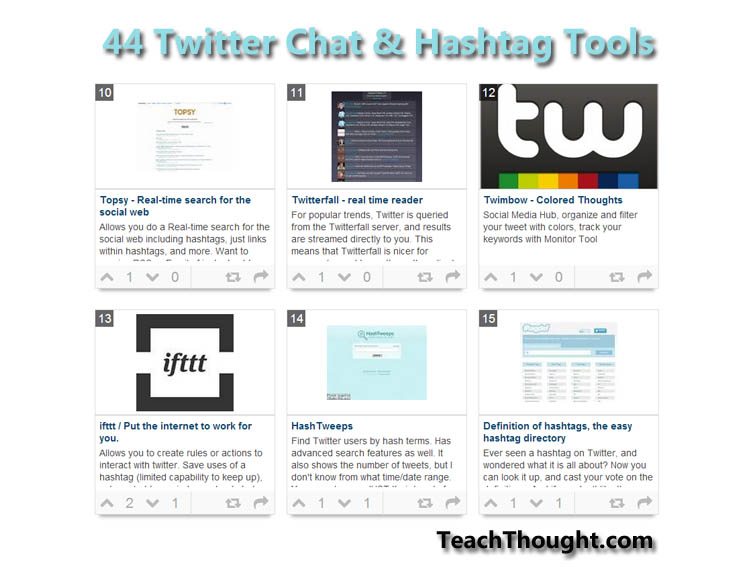 Twitter is one of the most powerful teacher professional development tools of the 21st century.
The fact that that sentence is–as far as we can tell anyway–entirely true shows how much technology has changed everything.
Imagine being told even just six years ago that in 2013 your best consistent source of diverse professional information would blogs and a stream of short messages in a bird-branded app on a screen you could hold in your lap. (The iPad wasn't introduced until April, 2010!)
While we believe that it's time to offer teachers professional development credit for their time invested here, that will likely time some paradigm shifts from district administrators and policy makers.
For now, we can do the best we can with what we have. And what we have's a lot, including the following list of 44 twitter chat and hashtag tools, perfect for your #edtech, #edtech, #21stedchat, and related twitter chats and education hashtags you use to connect with educators globally.
44 Twitter Chat Tools For The Modern Teacher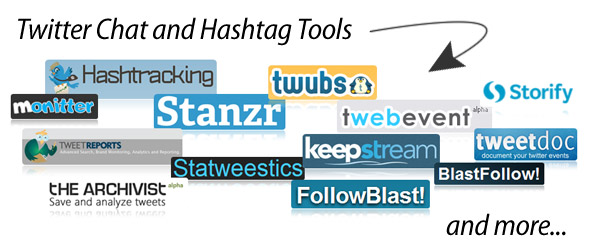 Twitter Chat and Hashtag Tools
Tools that help you specifically participate in, find, schedule, list, search, curate from, discover followers of, and report on hashtags and hashtag twitter chats.