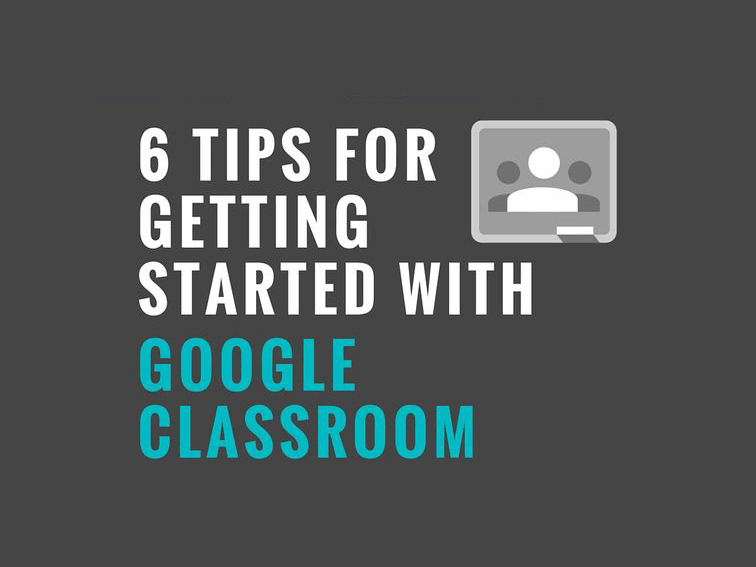 6 Tips For Getting Started With Google Classroom
by TeachThought Staff
Google Classroom has become one of the most popular trends in edtech. With its inherent ability to help teachers organize classrooms, track usage of files, and control access of documents and related media, Google Classroom is a clean fit for many of today's classrooms.
This fit is something shakeuplearning.com recognized when they created this quick graphic, "6 Tips For Getting Started With Google Classroom." Like Google Classroom itself, the graphic keeps it simple (only 6 tips) and straight-forward (most have to do with organization), but that makes it widely useful.
We've built on their work by adding resources you can consider using in pursuit of each tip. Let us know in the comments if we missed anything you find useful in your classroom.
6 Tips For Getting Started With Google Classroom
1. Use Google Chrome
Consider: 50 Of The Best Google Chrome Extensions For Teachers
2. Create Naming Conventions For Your Classes
Consider: Maybe tie it to gamification–10 Specific Ideas To Gamify Your Classroom?
3. Add Your Classes In Reverse Alphabetical Order
Consider: Okay, this one's unrelated to to alphabetization because we're not sure really what to add to that one, but it's still Google-related: 30 Innovative Ways To Use Google In Your Classroom 
4. Create Naming Conventions For Your Assignments
Consider: Tagging Your Curriculum
5. Use The 'About' Tab To Share Year-Round Materials
Consider: A Tutorial For Google Drive
6. Get The Mobile App
Consider: 52 Of The Best Apps For Learning
6 Tips For Getting Started With Google Classroom

6 Tips For Getting Started With Google Classroom