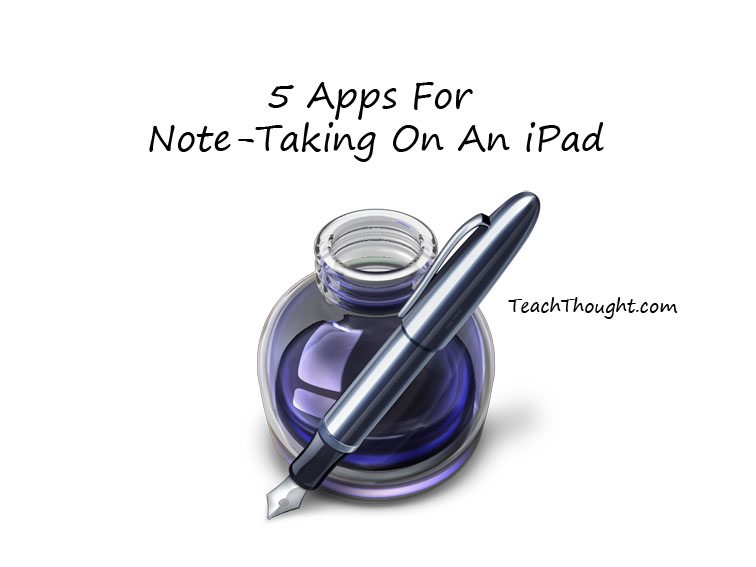 What Are The Best Apps For Note-Taking With An iPad?
We must be living in the golden age of taking notes.
The tablet gives us a powerful platform with which to capture every detail of what's going on in front of the class. But sometimes getting that information down into the form you'd like isn't easy–the whole consumption versus production argument again, it seems.
Here are five notable iPad apps that provide different ways for students to take notes. It all depends on what you want out of the notes you're taking.
1. Pages: This app from Apple is the word processor for the iPad, providing students with everything to move from taking notes to writing a dissertation. It comes equipped with everything you can imagine in a word processor: templates, ability to add graphics, a range of fonts and font controls (i.e.: strikethrough). At $9.99, it's definitely a premium product that could help make your laptop obsolete.
2. School Notes: This app from House of File focuses more on the note-taking end of things. It provides a quick way to enter notes as well as range of other functions to help you through the school day, the most useful being calendar integration so you can not only take notes but also schedule when a particular assignment is due. At $1.99, it's a pretty easy decision to make a decision to try this app.
3. ThinkerDeck: This app from Human80 focuses exclusively on the note-taking end of things, providing students with a way to quickly take notes. Based on an index card interface, the base idea is that students create one note per card and then can gather all notes from one class into a deck. Cards can be sorted by dragging them around a grid. Cards can also be color-coded. Also $1.99.
4. Notebook+ Free: Somewhere between Pages and ThinkerDeck, Notebook+ provides a notebook metaphor for taking notes. Users can combine typing, photos, audio, and their own handwriting. Just as in real life, notes are stored in notebooks and a very handy page numbering feature helps you to keep notes organized and in order. As a free app, it contains ads and some key features are not provided. Upgrade to Pro for $4.99 to get rid of the ads and add in printing and iTunes Sync.
5. Catch Notes: This app from Catch.com is stylish and beautiful while providing the ability to type, photograph, and audio record notes. Like School Notes, it also integrates scheduling and provides a list making tool as well. Notes can be tagged with the ubiquitous hashtag and can even be password protected to keep those private notes private. Catch Notes is a free app that provides a rather unclear upgrade model providing a four-pack of "spaces" for $2.99. A ding space can be added for .99.
This was a contributed post from the developer of ThinkerDeck.