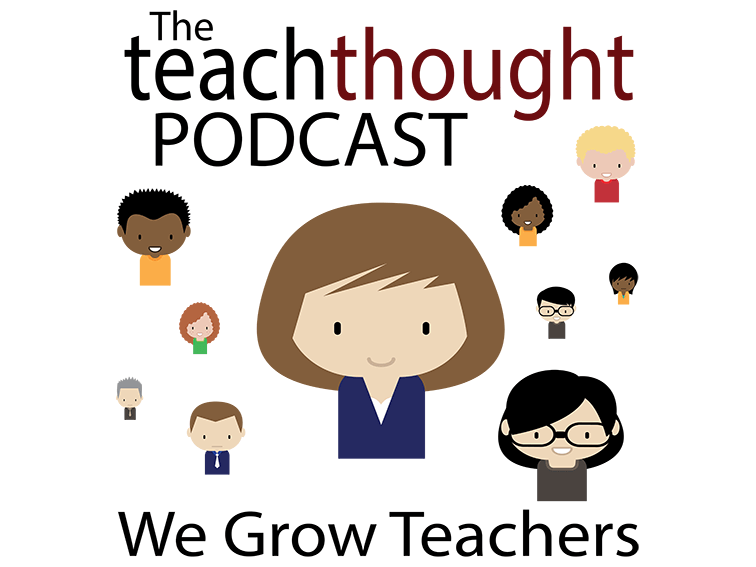 TeachThought Podcast Ep. 85: On Hyperlinking And Other Digital Learners Preferences
by TeachThought Staff
Episode 85 of the TeachThought Podcast is the third in a 12-part series on reinventing learning for the always-on generation. The series is based on the award-winning book, Reinventing Learning For The Always-On Generation: Strategies And Apps That Work.
In this series, Ryan Schaaf takes a look at what a modern learner 'is' and how teachers can adapt to and serve them. Ryan is Assistant Professor of Technology, Notre Dame of Maryland University and Graduate Faculty at Johns Hopkins University. He is also a Director at InfoSavvy21.
The next installment in the series will be Part 4, Attribute #2: Digital learners prefer parallel processing and multitasking. , which will be released next week.
Links & Resources Mentioned in this Episode
Listen on:
Subscribe

Also available on Google Music for subscribers!
Thank You For Listening!
Thanks so much for joining us again. Have some feedback you'd like to share? Email us! If you enjoyed this episode, please share it.
Also, please leave an honest review for The TeachThought Podcast!
Ratings and reviews are extremely helpful and greatly appreciated! They do matter in the rankings of the show, and we read each and every one of them. If you have any questions please email us at [email protected]!
Don't forget to subscribe to the show on iTunes to get automatic updates.