What Are The Best Teacher Apps For Inquiry Learning With iPads?
The interest in inquiry-based learning seems to ebb and flow based on–well, it's not clear why it ever ebbs.
In short, it is a student-centered, Constructivist approach to learning that requires critical thinking, and benefits from technology, collaboration, resourcefulness, and other modern learning skills that never seem to fall out of favor themselves.
Regardless, St Oliver Plunkett Primary School has put together two very useful images that can help you populate your iPad–or classroom of iPads–with apps that support both inquiry-based learning (the second image below), and a more general approach to pedagogy based on Apple's uber-popular tablet (the top image).
The original pdf for the first file can be downloaded here.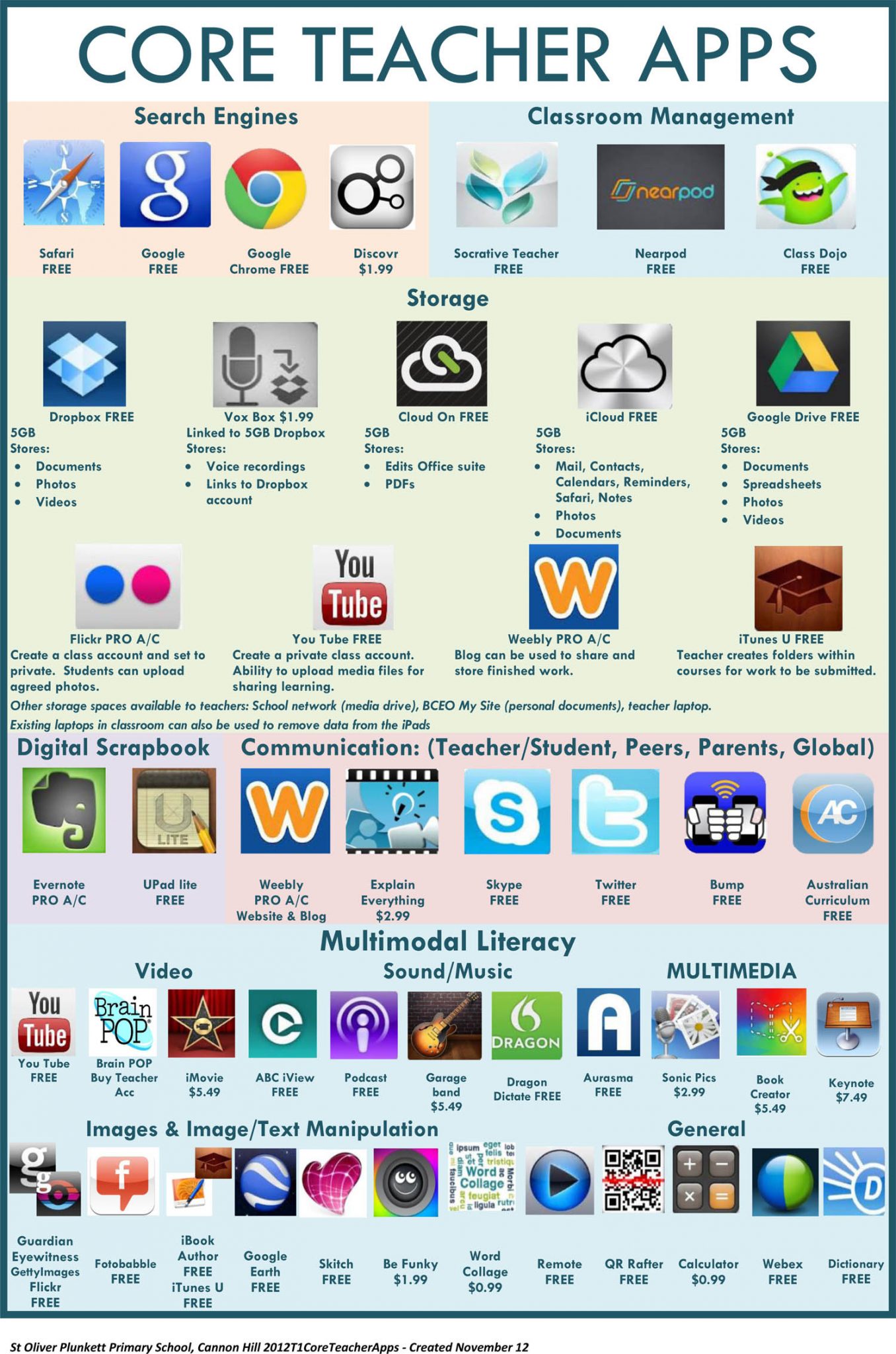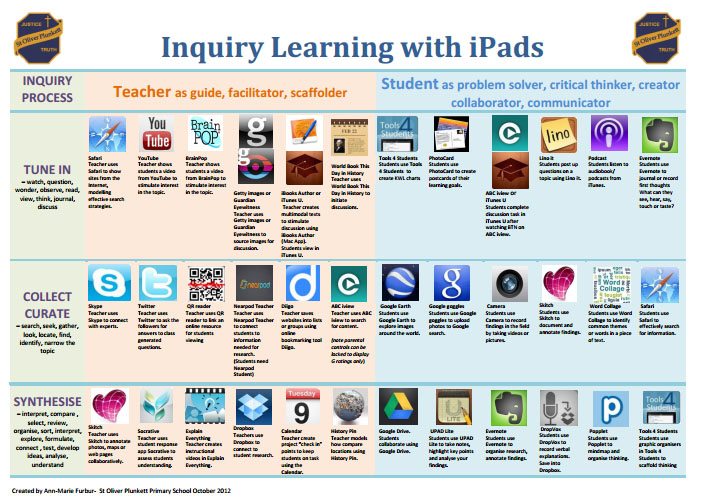 36 Core Teacher Apps For Inquiry Learning With iPads; image attribution St. Oliver Plunkett Primary School