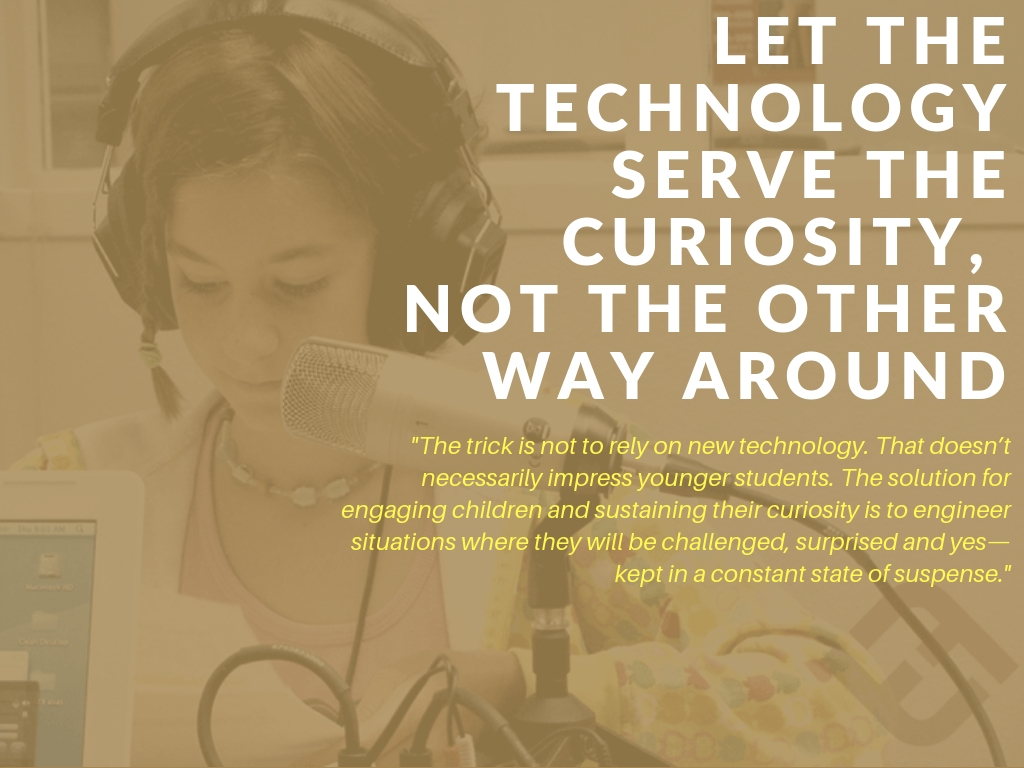 Why Technology Serve The Curiosity, Not The Other Way Around
contributed by Steve Wheeler, Associate Professor in Learning Technology
Curiosity killed the cat, but it made each of us who we are today.
Without curiosity, none of us would learn very much at all. Learning is based more on curiosity than any other human characteristic. Children who are curious are always interested in discovering more. Children who lose their curiosity usually turn off and tune out. Children are naturally curious, but sadly, rigid school systems and curricula have often knocked this out of them by the time they graduate.

My wife Dawn, who is a teacher in a secondary school, told me this morning that the school inspectors are always demanding evidence that children progress rapidly. She went on to add that children will only progress rapidly if they are fully engaged in their learning, and that engagement can only happen if they are really interested in the subject they are learning.
She's right.
All educators instinctively know that children who are engaged, are children who achieve. Having a passion for your subject is always a good thing for an educator, and it has an impact on students. But sometimes it is not enough. Other means are necessary to promote curiosity.

The trick is not to rely on new technology. That doesn't necessarily impress younger students. The solution for engaging children and sustaining their curiosity is to engineer situations where they will be challenged, surprised and yes—kept in a constant state of suspense.
Sometimes it is as simple as changing the format of a lesson, or altering the layout of a classroom.
Sometimes it is to introduce a new approach or problem where students need to take an alternative role. I often create chaos and uncertainty in my lessons. People are not comfortable with this, and will do anything to resolve it into something meaningful. The answer is always, always keep them guessing—and then send them out confused, if you have to.

Sometimes technology can be used to support this process of maintaining curiosity.
Giving students a problem to solve is one thing. Embedding the problem into a larger project where they need to rely on each other (collaborative), and their resources (content) and their own intuition and personal qualities (creativity) to achieve their goals. The process is equally important – what they do to get to their goal should require some stamina and fortitude, and it shouldn't come easy. Some of the best learning projects I have seen have been wide-ranging, open to multiple interpretations, complex and problematic, and have involved technology of some kind to support the process.

We need to engage our learners. They will only be engaged fully if they can actively participate in their learning. They won't learn if they are not curious. The responsibility for this lies with the educator.
Curious learning by Steve Wheeler is licensed under a Creative Commons Attribution-NonCommercial-ShareAlike 3.0 Unported License.