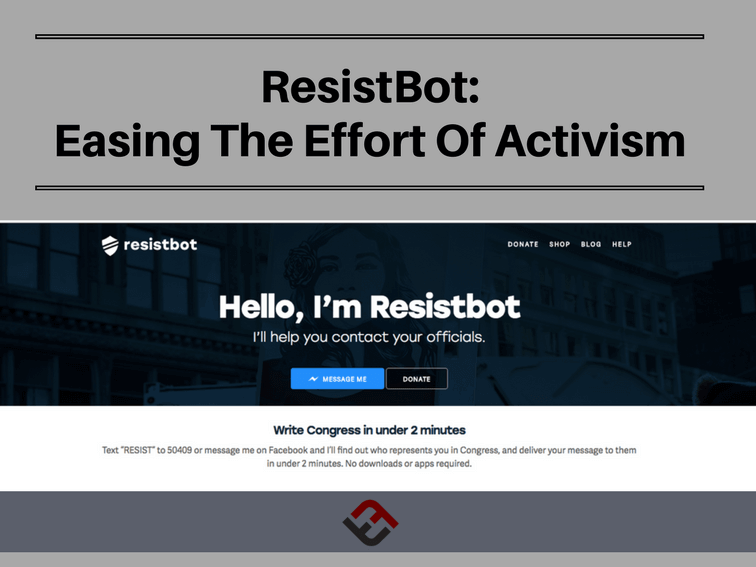 Easing The Effort Of Activism
by Ashley McCann
Merriam-Webster's primary definition of democracy is "government by the people; especially: rule of the majority."
(And Merriam-Webster is the perfect source to turn to for clarification, because, oddly enough, the dictionary's Twitter account has become an outspoken and amusing political thought leader lately. Who would have thought that a formerly boring — to some — book of words could have such a pop-culture impact on current events?)
Unfortunately, the "by the people" part seems challenged by the existence of the electoral college and a slow-moving system of checks and balances, leading some to raise their voices louder and others to feel like participation is futile at a time when involvement is important; an integral part of having rights is advocating to protect those privileges.
Regardless of where you sit on the political spectrum, the freedom to express your opinion is an essential part of being an American, and the future of our government depends on making sure students hold the definition of democracy dear and feel empowered to lend their voices to current issues they feel strongly about.
And with teenagers, it's easy to feel strongly about something — it's more difficult to encourage them to do something about it. So how do you teach political activism?
The best way to reach people is to meet them where they're at — and with teens, that's on their phones.
"Call your congressman!" is a frequently heard battle cry…but this generation doesn't really call people anymore.
"Write your legislators!" is something people advise…but who has stamps?
And fax machines? Please.
Texting is where it's at and ResistBot knows it. Raising your voice can be done soundlessly, and contacting congress can happen in a few clicks. It's a politically-interested introvert's dream come true.
"Text RESIST to 50409 or message me on Facebook and I'll find out who represents you in Congress, and deliver your message to them in under 2 minutes. No downloads or apps required."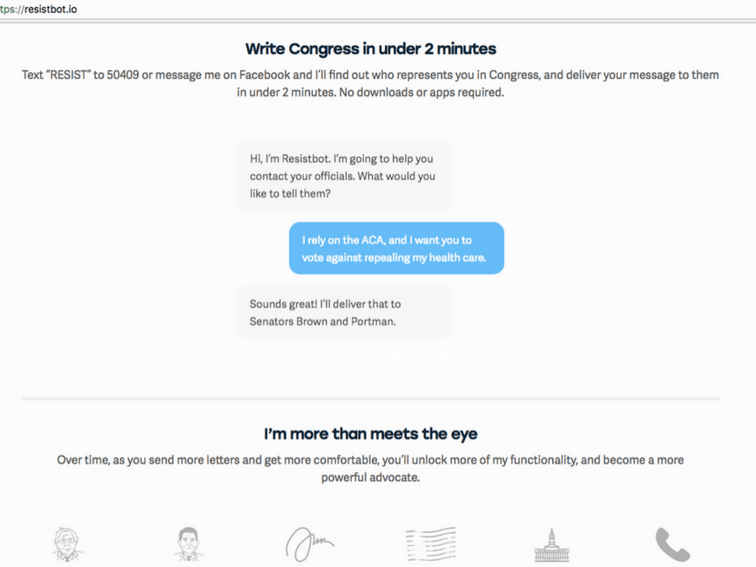 You can fax your senators or the house, send hand signed letters or postal mail, find Town Halls, or even call congress as you unlock more functionality, but to begin, you simply provide some basic info (your name and zip code), and ResistBot finds your congressmen and asks what message you'd like to deliver. It's easy, legitimate, and seemingly spam-free, funded entirely by donations.
It also eliminates the frustration of waiting or being unable to get through — my first message was delivered on the first attempt, but my second congressmen took four attempts to reach…all done in a matter of minutes.
See also: Teaching Social Justice: 25 Books To Encourage Students To Change The World
Taking away the logistical hurdles is an excellent way to encourage activism, and Freedom of Speech — and democracy, in general — is worthy of action. Ask your students to take a closer look at a current political event that interests them and then introduce them to an easy way to advocate for it with ResistBot.
Sometimes the first step is actually a click.