What Are The Roles For Google Drive In The Classroom?
The technology formerly known as Google Docs continues to offer opportunity for teachers attentive to its potential.
Google Drive, as we've taken a look at before, supports collaboration in the writing process by allowing writers to offer ideas and feedback during any stage in the writing process. Easy sharing, one-click digital portfolios, and even the possibility of real-time peer-to-peer interaction makes it a powerful tool for budding writers.
The following infographic from Susan Oxnevad offers 7 benefits of Google's cloud-based word processing suite, including access, collaboration, revision history, and a reduction of paper waste, among others. It also offers 12 specific ideas for how it can support both teaching and learning in your classroom.
If nothing else, it makes for an excellent summary of what's possible, and combined with our 52 Google Drive tips, offers sturdy footing to get started, if you're so inclined.
And you are, aren't you?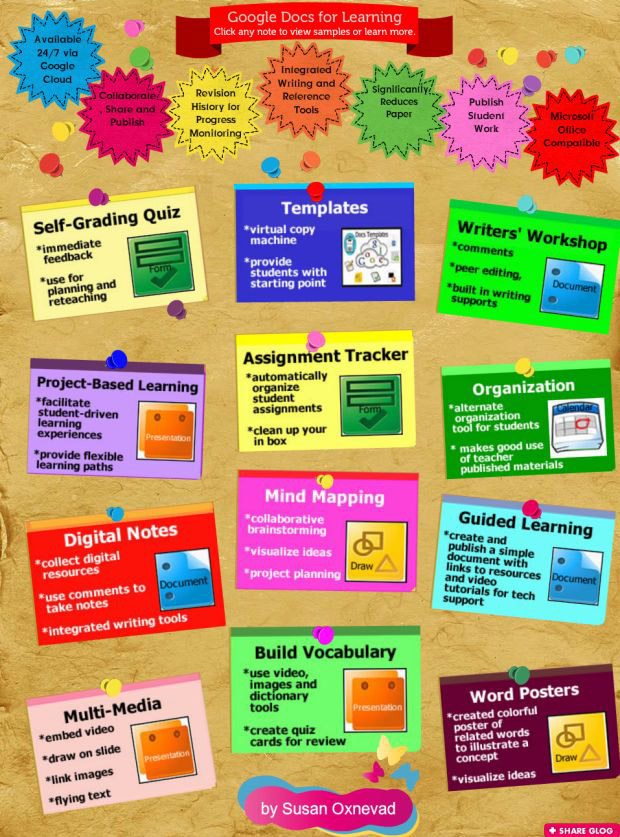 12 Roles For Google Drive In The Classroom