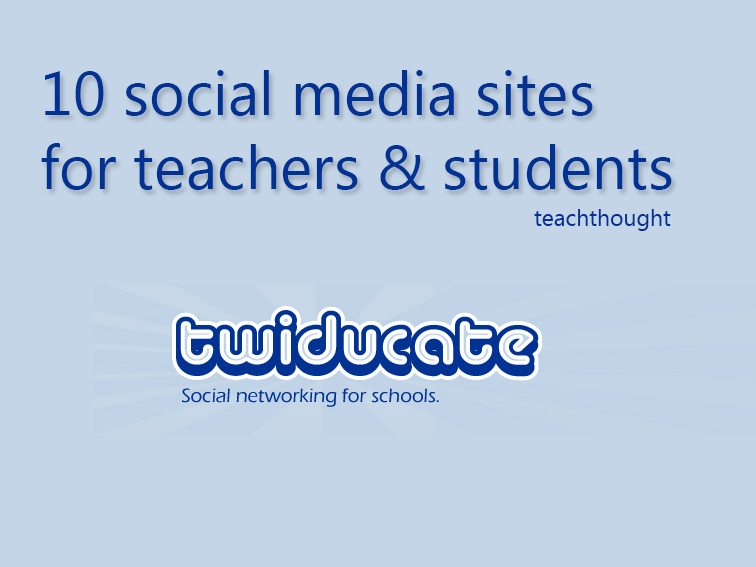 What Are The Best Social Media Sites For Education?
by Lila Daniels
Our kids live on social media these days. One crucial way to make learning relevant is to meet 'em where they live, which means finding social media sites that work in the classroom. Social media organically dovetails with subjects like language arts and social studies, but tech savvy teachers know that collaboration can work in any classroom.
Not all social media sites are equal — and not everyone is comfortable turning their students lose on Facebook or Twitter. Here are 10 Top sites that are safe while still engaging.
10 Best Social Media Sites For Students & Teachers
Social Media As A Tool To Develop Students' Voices
One of the major benefits of using social media with students is teaching them to communicate openly, honestly, and, above all, kindly with their peers. The perceived privacy or anonymity of being online is especially freeing for boys, who may otherwise feel it is uncool to engage in class discussions or to show their emotions. Therefore, it is imperative to use this teachable moment to promote compassionate communication.
Your school and your classroom need to have solid guidelines in place before you introduce technology. This keeps everyone safe and ensures your students only harness the power of social media for good. In this age of cyber-bullying kids need to learn that online behavior has real-world consequences. The bottom line of social networking in schools is that if you wouldn't do it in class, you shouldn't do it online.
Lila Daniels is a freelance writer living in Vermont. She previously worked in higher education publishing and as a high school art teacher. She writes on education and art for online publications, including OnlineSchools.com; 10 Social Media Sites For Education